14 May 2011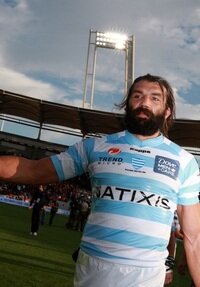 In the spotlight: 
Sébastien Chabal
Photo: Cleva Media
/Eoin Mundow
As bad weeks go this must rank as one of the worst in Sébastien Chabal's career. On Wednesday he was left out of the provisional France World Cup squad and then on Thursday he was banned for 60 days - meaning he will miss Racing-Metro's attempt to win their first French title in 21 years.
Chabal's lengthy ban was handed down by the LNR after comments he made in an interview with Journal du Dimanche criticizing Top 14 referees. Chabal branded them "useless" and further got himself in hot water by claiming they also favoured Castres and Biarritz - due to past and present links to the LNR presidency.
The interview had been meant to drum up publicity ahead of Chabal's autobiography 'Ma Petite Etoile' being published, but he has subsequently ended his ties with the newspaper.
13 May 2011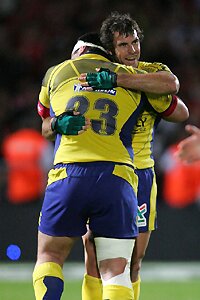 Clermont joy:
Brock James
Photo: Eoin Mundow/
Cleva Media
Clermont Auvergne 27 (6)
Biarritz Olympic 17 (17)
Stade Marcel Michelin
Defending champions Clermont Auvergne rallied from 17-3 down to beat Biarritz 27-17 on Friday night, and book their place for a semi-final showdown with Stade Toulousain.
Clermont were stunned by two first-half tries from Biarritz as they initially fumbled their lines, but they fought back to score 21 unanswered points in the second period, with Brock James, Alexandre Lapandry and Julien Malzieu all touching down - although two of those tries came in controversial circumstances.
Scrum-half Morgan Parra converted two of the three tries, with James kicking the other to complete the turnaround and set up a mouth-watering semi-final against Toulouse in Marseille on May 27. If they can win that they will then go on to contest an incredible fifth successive Top 14 final.
Top 14 - Clermont v Biarritz preview: Rivals Parra and Yachvili hold the keys to success
12 May 2011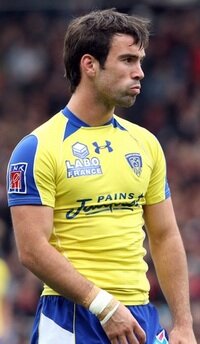 Key player:
Morgan Parra
Photo: Eoin Mundow/
Cleva Media
The first of the Top 14 quarter-finals takes place on Friday, with defending champions Clermont Auvergne hosting Biarritz at the Stade Marcel Michelin.
For Vern Cotter's Clermont this match provides another stepping stone towards defending their hard-won inaugural title, although the mighty Stade Toulousain are next up for whichever team triumphs on Friday.
For those of a superstitious disposition they may look wryly at the date - Friday 13th - but fans, players and coaches will be hoping to avoid any horror shows as the Top 14 season draws to a climax.
Clermont, by dint of home advantage, must surely start as favourites, although both these sides actually finished on 72 points - along with Montpellier. 'Les Jaunards' had a tough workout away to Stade Toulousain last weekend, eventually losing 15-6 in a match that was dominated by the injury to Aurélien Rougerie.
Read More...
11 May 2011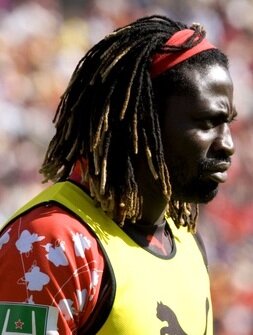 Not Toulon now:
Paul Sackey
Photo: Eoin Mundow/
Cleva Media
The shockwaves of Toulon's non-qualification for the Top 14 play-offs - and next season's Heineken Cup - are rumbling on.
Multi-millionaire club president Mourad Boudjellal let his feelings be known earlier in the week and two casualties have already been confirmed.
Former England winger Paul Sackey has been released after just one season at the club, while forwards coach Aubin Hueber has also been dismissed.
A club statement said Hueber would remain with Toulon, but would be "assigned to another mission".
Former La Rochelle head coach Serge Milhas has been tipped to replace Hueber following reports that he met Boudjellal and Philippe Saint-André on Tuesday.
07 May 2011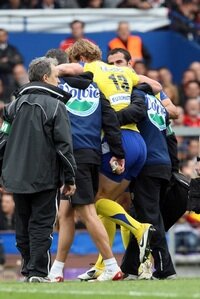 Limping out:
Aurélien Rougerie
Photo: Eoin Mundow
/Cleva Media
France international Aurélien Rougerie is a major doubt for the World Cup after suffering a horror ankle injury.
The Clermont Auvergne skipper, who has 55 France caps, sustained a fractured and dislocated left ankle while playing for his club against Stade Toulousain on Saturday.
The initial damage was done when he was tackled without the ball by Toulouse's Yannick Jauzion in the 33rd minute. Jauzion, who was recently dropped by France, picked up a yellow card for his actions.
Rougerie subsequently aggravated the injury when a team-mate fell on his already damaged ankle.
A Clermont statement after the game confirmed Rougerie had a fracture, as well as damaged ligaments as a result of the dislocation. He will undergo surgery next week and is expected to have a plate inserted.
07 May 2011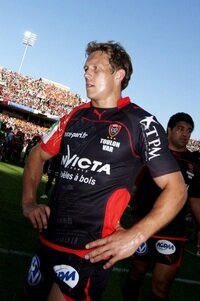 Down and out:
Jonny Wilkinson
Photo: Eoin Mundow
/Cleva Media
Big-spending Toulon have failed to make the Top 14 play-offs after crashing 27-3 away to Montpellier - who will now go through at Toulon's expense.
Fabien Galthié's side came into this match on the back of two successive defeats and knowing they had to win to qualify, and they got off to a superb start when Argentine Martin Bustos Moyano touched down after just five minutes.
The versatile Puma duly converted his own try, but Toulon soon cut the advantage when Jonny Wilkinson landed a penalty in reply on nine minutes.
But that was as good as it got on a miserable afternoon for Philippe Saint-André's side. The late injury which forced skipper Joe Van Niekerk to withdraw from their starting line-up was an ominous omen, and one hates to think how ambitious and straight-talking owner Mourad Boudjellal will respond to them making neither the play-offs nor next season's Heineken Cup.
Top 14, r26: Last day drama guaranteed as Montpellier and Toulon go head-to-head
06 May 2011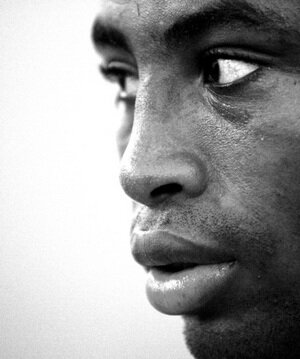 History in the making?
Fulgence Ouedraogo
Photo: Eoin Mundow
/Cleva Media
It may not have been the standout clash when the Top 14 fixtures were first unveiled but there's no doubting that Montpellier's home game with Toulon is the pick of Saturday's final round games.
Either or both sides could yet make the play-offs, but Montpellier go into the match knowing they simply have to win if they're to have any chance of ending the season in the top six.
Toulon's all stars arrive with Gavin Henson "reintegrated" and determined to make amends for a difficult past fortnight, while president Mourad Boudjellal will countenance nothing other than play-off qualification.
Elsewhere there's a heavyweight clash between Stade Toulousain and Clermont Auvergne, while high-flying Racing-Métro journey across Paris to take on city rivals Stade Francais.
Read More...
Top 14: Kelleher has 'medical' in Bayonne; Lagisquet set for Biarritz return
06 May 2011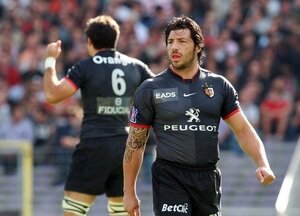 Destination unknown: Stade Toulousain's
ex-All Blacks scrum-half Byron Kelleher
Photo: Eoin Mundow/Cleva Media
Former All Blacks scrum-half Byron Kelleher was in Bayonne for a medical on Thursday according to reports in the French press.
Kelleher signed a pre-contract deal with the Basque club some months ago but it appeared that deal was falling through after the recent presidential reshuffle.
Bayonne had reportedly tried in vain to contact Kelleher all last week, and - according to both Midi Olympique and L'Equipe - the Basque club was somewhat surprised when the Stade Toulousain player arrived on Thursday for talks and a medical.
Read More...
Top 14: Boudjellal's u-turn hands reprieved Henson a "last chance" to prove himself
04 May 2011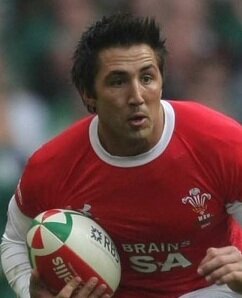 Last chance saloon:
Gavin Henson
Photo: Eoin Mundow
/Cleva Media
Toulon head coach Philippe Saint-André has likened Gavin Henson's one week suspension to taking "a yellow card, not a red one".
Henson was "reintegrated" to the Toulon squad on Monday after club owner Mourad Boudjellal made a u-turn on his original decision to sack the Welsh star.
Boudjellal claimed he had changed his mind after a period of reflection, enabling Henson to return to action - until the end of the current season at least.
Henson had put his short-term contract in jeopardy after a nightclub bust-up with team-mates following the team's Top 14 victory over Stade Toulousain.
Read More...
Top 14: Heymans set for Bayonne (with Michalak to follow?)
04 May 2011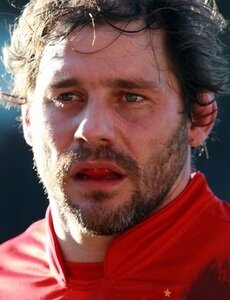 Bayonne bound:
Cédric Heymans
Photo: Eoin Mundow
/Cleva Media
Stade Toulousain's Cédric Heymans will reportedly confirm his summer transfer to Bayonne later this week.
The 32-year-old France international has been in fine form for Toulouse of late after switching from wing to full-back, but it now seems the former Brive star will be based on the Basque coast next season.
Midi Olympique claims Heymans will pen a two-year deal (with the option of a third) with Bayonne despite still having one year left on his contract at Toulouse.
Furthermore, the French rugby paper suggested that former All Black Ross Filipo would remain with Bayonne - rather than sign for London Wasps as was previously reported - while the Basques are also still trying to entice Heymans' erstwhile club colleague Frédéric Michalak to join them.
Top 14: Henson given shock reprieve; Cipriani and Rokocoko now linked with Toulon
02 May  2011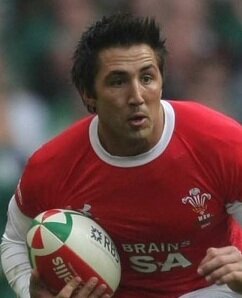 Second chance:
Gavin Henson
Photo: Eoin Mundow
/Cleva Media
Wales international Gavin Henson has been handed a surprise reprieve by Toulon.
The 29-year-old was officially welcomed back into the Toulon squad this morning following an announcement by club owner Mourad Boudjellal.
It had been expected that Henson would be shown the door after being suspended for a week following a reported night-club altercation with team-mates.
French newspaper L'Equipe reported last week that Boudjellal had made up his mind to terminate Henson's short-term contract - he was only signed until the end of this season - but it seems the Toulon hierarchy have had second thoughts.
Read More...
Top 14: Chabal in hot water; Toulon make Henson wait; Michalak confirms departure
27 April 2011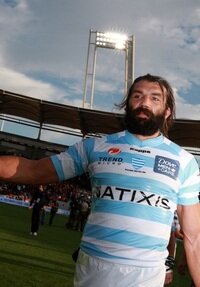 Stirring up a storm:
Sébastien Chabal
Photo: Eoin Mundow
/Cleva Media
France international Sébastien Chabal has been suspended by his club Racing-Métro 92 after an pre-published extract from his forthcoming autobiography sparked a right old rumpus.
Chabal was quoted in the Sunday newspaper Journal du Dimanche being highly critical of the level of refereeing in Top 14, going on to claim that Castres got preferential treatment because of its links with current LNR president (and former Castres president) Pierre-Yves Revol.
What initially looked like a nifty piece of PR for his autobiography - Ma Petite Etoile - quickly spun out of control, however, with Castres, the LNR and the FFR all voicing disquiet over Chabal's remarks. 
Having witnessed the brewing storm Chabal's club Racing moved to try and diffuse the situation by banning their star number eight with immediate effect. Their hope, surely, was that it would counter any ban subsequently handed down to Chabal, and thus leave him eligible for the club's forthcoming league play-offs.
Read More...
Top 14 Transfers: Michalak to sign for the Waratahs; Contepomi to reunite with Cheika
26 April  2011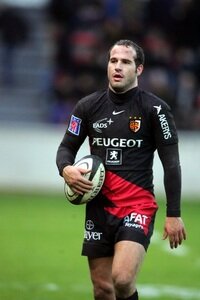 Au revoir:
Frédéric Michalak
Photo: Eoin Mundow
/Cleva Media
Frédéric Michalak will leave Stade Toulousain and sign for Australia's Waratahs, according to reports in France.
The 28-year-old international stalled on new contract talks with Toulouse as he wanted to play at fly-half, but head coach Guy Noves preferred to use him at scrum-half.
Last week's announcement that Toulouse had signed Australian scrum-half Luke Burgess (from the Waratahs) was widely seen as confirmation that Michalak would leave, and it now appears he will head down under.
Toulouse have also signed All Blacks star Luke McAlister - who can play at centre of fly-half - as well as Stade Francais No 10 Lionel Beauxis.
Read More...
Top 14: Where we're at and what we know with just one game left of the regular season
26 April 2011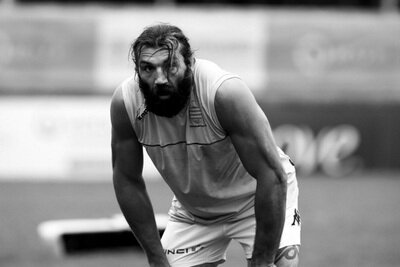 Sébastien Chabal scored a potentially
crucial late try for Racing-Métro
Photo: Eoin Mundow/Cleva Media
Before we turn our attention to next weekend's European semi-finals - featuring no less than four French sides - FRC felt it was time to reflect on the ramifications of Top 14's latest results in the penultimate round of league fixtures.
Top 14: Round 25 Review
There are still plenty of unresolved questions with one match left to play, but the fog is beginning to clear in terms of what can and cannot be achieved regarding Top 14's end of season play-offs.
Read More...
Top 14, r25: Montpellier slip up again; Rampant Toulon hammer Perpignan
23 April 2011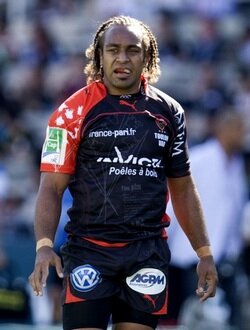 Try-scorer: Toulon's
Gabi Lovobalavu
Photo: Eoin Mundow
/Cleva Media
Toulon turned on the power as they beat Perpignan 43-12 to complete the league double over the 2009 champions.
Toulon's bonus-point win - which featured four tries - means the Catalans must now hope that Brive beat Montpellier tonight, otherwise they cannot qualify for the end-of-season play-offs.
If it was revenge that Toulon wanted, after their Heineken Cup defeat in Barcelona, then it won't have come much sweeter than this.
The hits were fulsome and commitment unquestioned as both sides slugged it out during the opening half hour. Clear openings were at a premium and it was with a certain inevitability that the point-scoring was monopolized up to then by Jonny Wilkinson and Jérôme Porical (with three penalties apiece).
Read More...
22 April 2011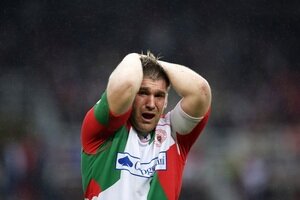 Close, but no cigar: Biarritz hooker
Romain Terrain shows the pain
Photo: Eoin Mundow/Cleva Media
Castres 16 (6)
Biarritz 13 (3)
In-form Castres maintained their 100% home record with a dogged 16-13 victory over Biarritz at the Stade Pierre Antoine on Friday night.
Castres' latest win was their seventh in eight league games, and moved them up to second in Top 14 - pending results elsewhere on Saturday.
Ace marksman Romain Teulet was once again their star man, landing three penalties and converting Rodrigo Capo-Ortega's second-half try as he helped take his team to the edge of play-off qualification. An away trip to Perpignan looms on the final day - in two weeks' time - but Castres look to have done enough barring some freakish results to at least make it through to the quarter-finals.
Top 14, r25: Toulon and Perpignan go head-to-head again, but this time for league glory
22 April 2011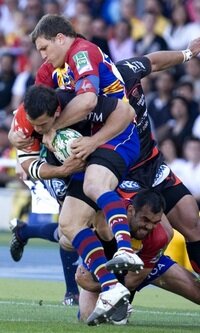 Toulon and Perpignan
do battle again
Photo: Eoin Mundow
/Cleva Media
With the relegation issues now resolved it is the ongoing scramble for play-off places which takes precedence in Top 14 this weekend. The equation is simple, if convoluted - nine teams can still qualify for the six play-off berths, with just seven points separating second-placed Racing-Métro from ninth placed Bayonne.
But, of course, it's not just a question of making it into the top six. There's also the finishing position to consider as the top two qualify straight through to the semi-finals, while the other four jockey for home advantage. Leaders Stade Toulousain should secure their semi-final presence with a home game against hapless Bourgoin likely to bring five points, and a possible cricket score, while champions Clermont Auvergne will be aiming to consolidate their own play-off hopes with a home game against relegated La Rochelle.
Read More...
Top 14 Transfer Special: Rumours, facts and fiction - the story so far...
21 April  2011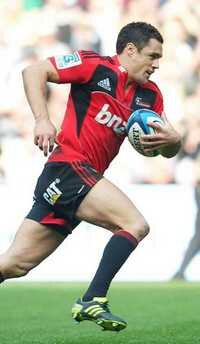 Heading to Paris?
Dan Carter
Photo: Michael Paler
While European champions Stade Toulousain were busy confirming their latest recruits rumours continue to abound about other big-name stars set to arrive in France next season.
Dan Carter, Sonny Bill Williams and Willie Mason have all been linked this week with lucrative Top 14 contracts, while Stade Francais and France centre Mathieu Bastareaud is also said to be on the move.
Toulon, unsurprisingly, are at the hub of much of the proposed transfer - being linked with Williams, Mason and Bastareaud - while Carter is said to be on his way to Paris for a second spell in French club rugby.
And what of Stade Toulousain's Frédéric Michalak? The inconsistent half-back continues to stall on a new deal with the four-time European champions, fuelling speculation of a move either to another Top 14 side, or (more likely) back to the southern hemisphere to try his hand at Super 15 rugby.
Read More...
Top 14: Michalak dithers as Stade Toulousain sign McAlister, Burgess and Steenkamp
21 April  2011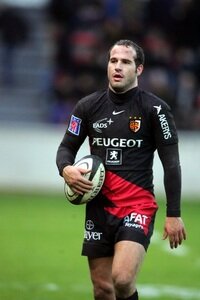 Uncertain future:
Frédéric Michalak
Photo: Eoin Mundow
/Cleva Media
European champions Stade Toulousain have confirmed the signings of Luke McAlister, Luke Burgess, Gurthro Steenkamp, Lionel Beauxis and Timoci Matanavu for next season.
In addition the French giants have also announced that youngsters Jean-Marc Doussain, Nicolas Bézy and Russlan Buokerou have signed their first deals with the club.
One notable absentee from that list, however, remains enigmatic half-back Frédéric Michalak, with the French international currently stalling on a new contract as he weighs up his options.
The versatile international has already held discussions with Biarritz and ProD2 leaders Lyon OU, while Bayonne are also rumoured to be interested. A move to the southern hemisphere is also on the cards, with Michalak having previously spent a season in South Africa with the Natal Sharks.
Read More...
18.04.2011 - Top 14: Toulon suspend Henson for a week, but prepare to sign Bastareaud
16.04.2011 - Top 14, r24: Sackey double revives Toulon with 21-9 'home' win over Stade Toulousain
15.04.2011 - Top 14 Transfers: Toulon sign Steffon Armitage on two-year deal
15.04.2011 - Top 14, r24 preview - Toulon and Biarritz turn their focus back to play-off qualification
13.04.2011 - Top 14: Salagoity resigns as Bayonne president; Bourgoin fined (twice!)
13.04.2011 - Top 14: Welsh star Phillips tipped to join Toulouse; Cash problems for Stade Francais
07.04.2011 - Joe (El-Abd) Blogs: Henson's debut, a crucial home win and preparing for Barcelona...
06.04.2011 - Top 14: Toulouse officially welcome Beauxis; Montpellier sign Combezou
04.04.2011 - Top 14: Henson happy to end career in Toulon; Prop Domingo's World Cup agony
02.04.2011 - Top 14, r23: Henson debut-try a bonus for Toulon; Brive relief after beating La Rochelle
01.04.2011 - Top 14, r23: Stade Toulousain underline title credentials with away win at Perpignan
31.03.2011 - Top 14 preview: Racing eye top spot; La Rochelle and Brive head-to-head
29.03.2011 - Top 14: Sivivatu signs for Clermont; Biarritz and Toulouse both suffer injury set-backs
28.03.2011 - Top 14, r22: Stade Francais pay the penalty as Montpellier rally to claim crucial 29-23 victory
26.03.2011 - Top 14, r22: Biarritz Basque in derby glory; Chabal try helps Racing down Toulouse
25.03.2011 - Top 14, r22: Teulet out-kicks Wilkinson as Castres beat Toulon
25.03.2011 - Census Johnston exclusive: "We know the deal and we believe we can win the double"
25.03.2011 - Top 14: Chesney snubs Sale to stay at Toulon; Clermont target Rokocoko
24.03.2011 - Top 14, r22 preview - Basque derby and top two clash dominate mouthwatering fixtures
22.03.2011 - Top 14: Toulouse sign Burgess; Salary cap up to ?8.7m; Stade Francais turn to super Mario
21.03.2011 - News: Gutted Haskell admits to uncertainty over his England future
21.03.2011 - Top 14: Will Williams wing in after Clermont terminate contract of "depressed" Nalaga?
17.03.2011 - Top 14: Hernandez surgery a success; Hines signs for Clermont; Rougerie's 20-day ban
12.03.2011 - Top 14, r21: Stade Toulousain extend lead; Castres beat Clermont to move up to third
11.03.2011 - Ollie Phillips column: Losing the plot, future uncertainty and James Haskell's versatility
11.03.2011 - Top 14, r21 preview: Battle for honours and survival rages on
10.03.2011 - Top 14: Confusion over Chesney's transfer from Toulon to Sale Sharks
09.03.2011 - Delon Armitage: "I've always said I would like to return back to play in France one day"
08.03.2011 - Top 14: Biarritz to miss out on play-offs; La Rochelle to get relegated...
07.03.2011 - Top 14: Hernandez injury rocks Racing-Métro and Pumas; Toulon confirm Botha signing
05.03.2011 - Top 14, r20: Pain in Spain for leaders Toulouse; Perpignan enjoy Paris away-day
04.03.2011 - Top 14, r20: Clermont beat Toulon 19-12, but Barthelemy's try earns bonus
03.03.2011 - Top 14, r20 preview - Clermont and Toulon kick off massive league weekend in France
02.03.2011 - Top 14: Bayonne jolted by Laporte's resignation and agent Kelleher claims
01.03.2011 - Top 14: Stade Francais furious at non-release of England internationals Haskell and Palmer
21.02.2011 - Top 14 Transfers: Toulon target Hape; Michalak fancied by Rebels
20.02.2011 - Tom May Exclusive: I will always remember playing alongside Tana, Sonny Bill and Jonny 
19.02.2011 - Top 14, r19: Leaders Stade Toulousain beat Biarritz 23-19 thanks to Doussain's late try 
18.02.2011 - Top 14, r19: Embattled Brive ease past Stade Francais 26-10 to boost survival hopes
18.02.2011 - Top 14: Toulouse sign Beauxis from Stade Francais; Racing get Estebanez
18.02.2011 - Joe (El-Abd) Blogs: 'Players rarely get to hear about transfers before the newspapers do'
17.02.2011 - Top 14: Scotland's Max Evans signs for Castres; Shaun Perry to join Worcester
17.02.2011 - Top 14: Scotland's Evans signs for Castres; Byrne urges Williams to join him at Clermont
17.02.2011 - Top 14, r19 preview - Wilkinson's return just the boost Toulon need for trip to SU Agen
16.02.2011 - Top 14: Winger Williams considers French leave; England release Wilkinson to Toulon
15.02.2011 - Top 14: Giteau signs for Toulon; Evans close to Castres deal; Wyn-Jones ponders move
12.02.2011 - Top 14, r18: Racing Métro reclaim second spot after Montpellier dismantle Clermont
12.02.2011 - Top 14, r18: Leaders Stade Toulousain edge past La Rochelle thanks to last-ditch penalty
10.02.2011 - Top 14, r18 preview - Absentees level the field as the battle for Top 14 survival hots up
09.02.2011 - Top 14: Bourgoin drop points appeal as full-back Tian signs for SU Agen
07.02.2011 - Six Nations: France recall Jauzion after season-ending injury for centre Mermoz
06.02.2011 - Top 14: Wilkinson backs Henson to succeed; Toulon add Palisson to their all-star squad
04.02.2011 - Top 14: Henson relishing Toulon adventure; Toulouse sign Matanavou
03.02.2011 - Top 14: Toulon confirm signing of Wales' Gavin Henson on five month deal
03.02.2011 - Joe (El-Abd) Blogs: 'Playing for Toulon is like playing for the Harlem Globetrotters'
02.02.2011 - Top 14: Byrne signs with Clermont; White in talks with Bayonne; Five arrive at 'Montpol'
31.01.2011 - Top 14 Transfers: Kelleher and Skrela exit Toulouse; Byrne to follow Hook to France
28.01.2011 - Top 14, r17: Maxime Médard double lifts Stade Toulousain seven points clear
09.01.2011 - Top 14, r16: James Haskell try earns Stade Francais revenge, and bonus
02.01.2011 - Top 14, r15: Toulon's Wilkinson celebrates contract extension with 18-point haul
11.10.2010 - News: Jonny Wilkinson out of Toulon's trip to Munster; 32,000 watch ProD2's Lyon OU
08.10.2010 - Joe (El-Abd) Blogs: All kitted out and ready to make history - Toulon get shirty for H-Cup
06.10.2010 - Top 14: Parra named PoY; Perpignan in 'advanced talks' with Hook
04.10.2010 - Editor's Blog: Debutants Racing-Métro 92 and Toulon offer Heineken Cup refreshment
02.10.2010 - Top 14, r9: Dimitri Yachvili the Biarritz hero as Bayonne lose at home in the Basque derby
02.10.2010 - Top 14, r9: Racing-Métro reclaim the lead despite 28-23 defeat at Stade Toulousain
01.10.2010 - Top 14, r9: Jonny Wilkinson kicks Toulon to fourth straight win - and level with leaders
30.09.10 - Top 14, r9 preview - "No pressure" says Chabal as Racing-Métro journey Toulouse
30.09.10 - Joe (El-Abd) Blogs: We're not where we want, but we're definitely on the right path
28.09.10 - News: British refs to take charge of Top 14 as French sides prepare for European assault
26.09.10 - Top 14, r8: Montpellier claim top spot for first time in history; Racing-Métro win again
24.09.10 - Top 14, r8: Toulon's 3-26 victory piles more pressure on basement boys Bourgoin
23.09.10 - Top 14, r8 preview - Leaders Racing out to consolidate top spot; Brive eye another scalp
23.09.10 - News: Maka denies 'slavery' charge; Toulon to keep Wilko "at any price"
23.09.10 - Joe (El-Abd) Blogs: Life's a beach and then you've got to go and play rugby
18.09.10 - Top 14, r7: Wilkinson's boot downs Clermont; Racing-Métro batter Bourgoin to go top
17.09.10 - Top 14, r7: Stade Toulousain down early pace-setters Bayonne 29-20
17.09.10 - Top 14, r7 preview - Bayonne enter the lions' den; Biarritz seek to continue winning run
15.09.10 - Top 14: Stade Francais' Juan Manuel Leguizamon banned for 80 days
11.09.10 - Top 14, r6: Brive comeback stuns Stade Francais; Jonny Wilkinson leads Toulon rout
10.09.10 - Top 14, r6 preview - leaders Bayonne face test of credentials; Pressure on for Toulon
09.09.10 - Top 14: Clermont sign Creevy; Caucau courted; Toulon hunt for scrum-half
09.09.10 - Joe (El-Abd) Blogs: Three games in nine days results in inevitable fatigue and more injuries
05.09.10 - Top 14, r5: Yachvili inspires Biarritz win over Stade Francais; Brive thrash 14-man Toulon
01.09.10 - Top 14, r4: Giant-slayers Montpellier down Toulouse; Wilko kicks Toulon to gritty win
31.08.10 - Top 14, r4 preview - Racing out for revenge against Clermont; SF bring back the big guns
30.08.10 - Top 14: Brive sign Argentine scrum-half Figuerola; Caucau 'not missed'
30.08.10 - Paul Dearlove's exclusive column: Rugby is dying... in Australia at least
28.08.10 - Top 14, r3: Dominant Toulouse go top after Montpellier stun Perpignan at the Aimé Giral
26.08.10 - Top 14, r3 preview - When two Stades go to war... Toulouse prepare for Parisian threat
25.08.10 - Top 14: Confusion at Biarritz over Gonzalez; Hernández set for debut
25.08.10 - Joe (El-Abd) Blogs: Captaining Toulon was a special honour, but winning was my priority
21.08.10 - Top 14, r2 review: Brit-pack give Toulon first win in Biarritz for 29 years; Bayonne flying
19.08.10 - Top 14, r2 preview - Jonny Wilkinson back for Toulon for their crucial away trip to Biarritz
18.08.10 - Special Feature: It's all about getting SEEN - Paul Sackey's quest for an England recall
18.08.10 - Paul Dearlove: Age shall not weary them - The value of experience, III
14.08.10 - Top 14: Bayonne and La Rochelle the big winners after opening round
13.08.10 - Top 14, r1 preview: Toulon to justify hype; Clermont begin defence against Perpignan
12.08.10 - Top 14 Season preview special: Club by club guide to 2010/11
12.08.10 - Joe (El-Abd) Blogs: Coming second is nowhere - we want to win silverware now
10.08.10 - Top 14: Double injury blow for Biarritz; Oelschig suspended; Flavell out for a month
09.08.10 - Top 14: Excitement mounts as new season beckons after frenetic weekend of friendlies
06.08.10 - Top 14: Bourgoin Player Licences Unblocked; Happy Wilkinson Sees Toulon As Last Club
05.08.10 - Top 14: Toulon stand firm over Wilkinson's non-release for England's training camp
02.08.10 - Joe (El-Abd) Blogs: All Revved Up And Ready To Go - It's Time To End The Friendly Stuff
01.08.10 - Top 14: Blow for Toulon as Genevois is ruled out for three months
29.07.10 - Paul Dearlove column: Age Shall Not Weary Them - The Importance of Experience, Pt 2
26.07.10 - Top 14: Bayonne, Brive and Toulon all win; Bourgoin sanctioned; 'Caucau' suspended
19.07.10 - Top 14: Fly-half curse strikes at Perpignan again; Rokocoko turns down Toulon offer
17.07.10 - Paul Dearlove column: Age Shall Not Weary Them - The Importance of Experience, Pt I
16.07.10 - Top 14: Newcomers strengthen as transfer deadline passes (again!)
14.07.10 - Joe (El-Abd) Blogs: Fatherhood, Ferraris and 40-degree heat - Pre-season Toulon stylee
09.07.10 - Top 14: Toulon sign winger Perez; Elissalde begins new life as a coach
09.07.10 - Top 14: Bourgoin escape relegation; Murray signs for Castres; Powell deal falls through
07.07.10 - Carl Collett column: 'Jouer l'advantage' - Who's really calling the shots?
03.07.10 - Top 14: Andy Powell to sign for SU Agen; Lachlan MacKay continues Brive exodus
03.07.10 - Top 14: Bourgoin relegated to Fédérale 1 (pending appeal); Montauban start afresh
03.07.10 - Top 14: Clermont start defence at Perpignan; Ouedraogo blasts Frêche
28.06.10 - Top 14: Wales No 8 Powell close to signing for Agen; Stade Francais keen on Mehrtens
27.06.10 - Carl Collett: Deans uncomfortable as a Kiwi controlling the Wallaby camp
27.06.10 - Top 14: Perez resigns as president of Montpol after pressure from Frêche
25.06.10 - Top 14: 'El Magico' back in training; Wulf transfer in doubt; Lauaki fined
22.06.10 - Top 14: Fixtures unveiled Thursday; Montauban player exodus continues
19.06.10 - News: Cheika relaxed; Montauban accept fate; Saint Etienne in ProD2
17.06.10 - Top 14 2010/11 Transfer Special: Toulon and Racing-Métro 92 dominate the headlines
11.06.10 - News: Bankrupt Montauban banished from professional rugby; David Attoub ban reduced
07.06.10 - Top 14: Heymans and Estebanez at centre of transfer rumours; DNACG eye up Bourgoin
06.06.10 News: Sonny Bill Williams leaves Toulon; Mathieu Bastareaud out of France's tour
05.06.10 - International: Elissalde signs off in style as Barbarians beat Ireland in his final game
04.06.10 - News: Saint-André lures Smith to Toulon; Van Niekerk relishing return
30.05.10 - Top 14 Final: Tears of joy and relief as 'Les Jaunards' revel in their maiden French title
29.05.10 - Top 14 Final: Clermont Auvergne Parra-storm to maiden French title
28.05.10 - News: Dupuy begins comeback with France 'A'; Davies joins Stade exodus
27.05.10 - Top 14 Final: Clermont Auvergne out to disprove 'chokers' tag at 11th time of asking
25.05.10 - News: France call up Fritz for injured Jauzion; All Blacks step up bid to lure Toulon's Williams
24.05.10 - Toulon regrets; Thompson quits Brive; NZRU courts Williams; Montpellier unveil Galthié
22.05.10 - Ollie Phillips column: Gutted to miss out for England, but loyalty to Stade
15.05.10 - Jonny Wilkinson's Top 14 dream ends with extra-time heartache against Clermont
14.05.10 - Jonny Wilkinson: "I'm enjoying just playing again, like my younger days"
14.05.10 - Top 14: Porical boots Catalans to play-off semi win against Toulouse
13.05.10 - News: ProD2 champions SU Agen confirm 11 new signings to bolster squad for Top 14
11.05.10 - Top 14 Transfer Special: Who's hot and who's not - the story for 2010/11 so far...
11.05.10 - Top 14: Racing-Métro to confirm Juan Martin Hernández signing by the end of the month
10.05.10 - Top 14: Stade Francais players agree 3% wage cut; Bayonne continue recruitment
08.05.10 - Top 14: Stade Toulousain keep double hopes alive by crushing Castres
07.05.10 - Top 14: Clermont Parra-shoot in semis after 21-17 win over Racing
07.05.10 - Top 14: Erik 'The Viking' Lund joins brother at Biarritz; Sylvain Marconnet to Bayonne?
07.05.10 - Top 14 Play-Offs: Stade Toulousain and Clermont Auvergne favourites to progress
06.05.10 - Top 14 Play-Offs: Underdogs Racing-Métro and Castres out to confound the form book
05.05.10 - Top 14: Berry and Ward exit Racing; Béchu takes over at Montpol; Bourgoin duo stay put
27.04.10 - Top 14: Wilkinson revealed as highest earner in French rugby; Clermont to sign Lauaki
27.04.10 - Top 14: Disgruntled players slam Montauban board after relegation follows bankruptcy
26.04.10 - Photo special: Getting SEEN - French rugby celebrated in new free online publication
25.04.10 - Top 14: Jooste and Nicolas join Bourgoin exodus as survivalists are asset-stripped
25.04.10 - Jamie Noon interview: 'Moving to Brive has been brilliant - I want to stay after retiring'
24.04.10 - Bayonne relegated (possibly) after last-day defeat; Perpignan and Toulon into semis
23.04.10 - Top 14, r26 preview: Home quarter-finals up for grabs while Montauban battle for survival
21.04.10 - Top 14: Boyet and Vulivuli head for Bourgoin exit; All Black Weepu ponders French switch
21.04.10 - Top 14: Riki Flutey signs for Wasps to end his five-match Brive encounter
18.04.10 - Top 14: Wilkinson's haul sends Toulon top; Racing beat Biarritz to secure play-off spot
18.04.10 - James Haskell interview: I've grown up as a person and am a better player
17.04.10 - Top 14: Shoulder injury ends Riki Flutey's season, but Jamie Noon extends his stay
15.04.10 - Top 14, preview: Biarritz and Racing battle for sixth; Toulon and Perpignan for the lead
14.04.10 - News: Guy Noves hits back at critics; Mourad Boudjellal planning Toulon's 'bank robbery'  
14.04.10 - News: Saint-André named as Barbarians coach; Biarritz target Thurston
13.04.10 - Top 14: Montauban's rescue package falls through; Stade Francais fight to keep Gasnier
12.04.10 - Joe (El Abd) Blogs: 'It doesn't get any better than this, and what an advert for rugby'
08.04.10 - Top 14: Toulouse sign Delasau; Puma Agulla becomes a Tiger; O'Driscoll considers Paris
04.04.10 - Top 14, r24: Crucial win for Perpignan at Castres; Seven-up Toulon climb to second
02.04.10 - Top 14: Hope for Brive and Biarritz after Toulouse beat dogged Racing
01.04.10 - Ollie Phillips column: 'We're not broke, and we still think we can win the Heineken Cup'
31.03.10 - Top 14, r24 preview: Last-chance saloon for Biarritz and Brive, as Racing face Toulouse
29.03.10 - Top 14: Montauban relegated by the DNACG; Ollie Smith signs for Quins
30.03.10 - Top 14: Thorne denies Toulon link; Donguy's injury blamed on congested fixture list 
29.03.10 - Top 14: Debt-ridden Stade Francais summoned by DNACG; French clubs eye Tait
29.03.10 - Top 14: Gasnier heading back to Australia; Donguy's season over
29.03.10 - Feature: A season in decline - How it all went wrong for Paris giants Stade Francais
27.03.10 - Top 14, r23: Perpignan humiliate Stade Francais; Racing relief after Brive encounter
26.03.10 - Top 14: Big-spending Toulon now line up Bakkies Botha and Reuben Thorne
26.03.10 - Round 23 preview: Time to Brive - battle for play-offs hits fever pitch as Top 14 resumes
24.03.10 - Top 14: 'No club has contacted us about Flutey,' says Brive CEO Gillham
24.03.10 - Top 14: Umaga set to start on Friday; Bastareaud signs new deal with Stade
24.03.10 - Top 14: Toulon signing Carl Hayman retains glimmer of hope for playing in the World Cup
20.03.10 - Top 14: Newcastle admit defeat as Carl Hayman joins Falcons exodus to Toulon
19.03.10 - Feature: Franck Mesnel on Grand Slams, Wilko and 'Le Showbizz'
19.03.10 - Top 14: Stade Francais name Michael Cheika new director of rugby; Albi sack Eric Béchu
19.03.10 - Top 14: All Blacks legend Tana Umaga, 36, confirms playing return with Toulon
19.03.10 - Top 14: Stade Francais sack Jacque Delmas; SCA Albi sack Eric Béchu
18.03.10 - Joe (El Abd) Blogs: 'The possibility of Tana Umaga playing again is an exciting prospect'
18.03.10 - Top 14: Stade Francais to sack Jacque Delmas and bring back Fabien Galthié
15.03.10 - Top 14: Tana Umaga confirms Toulon exit, but Carl Hayman could yet jet in
14.03.10 - Top 14, r22: Rosalen stars as Montauban beat Racing-Métro 45-31 to boost survival hopes
12.03.10 - Top 14: Brive tell Flutey to stay (sort of); Perpignan rage against the LNR
12.03.10 - Top 14, r22: Pressure mounts as French league enters make-or-break weekend
06.03.10 - Top 14: Toulouse humiliate Stade Francais; Castres brush off Brive to reclaim the lead
05.03.10 - Top 14: Stade Francais accuse RFU of 'shameful blackmail' over James Haskell affair
05.03.10 - Top 14: Sackey wings in to Toulon, but confusion surrounds Williams
04.03.10 - Top 14: 'Hostage' Haskell caught in the crossfire; Attoub loses appeal
04.03.10 - Top 14, r21: Clermont out for revenge over Perpignan; Stades do battle in Paris 'classico'
03.03.10 - Top 14: Stade Francais demand England release James Haskell for weekend 'classico'
03.03.10 - Top 14: RFU set to finance Riki Flutey's Brive exit; Eric Béchu to quit
02.03.10 Top 14: Endgame - The race for the play-offs hots up as nine teams fight for six positions
01,03,10 - Joe (El Abd) Blogs: 'Boudjellal is chasing Williams hard, and he usually gets his man'
28.02.10 - Top 14: Battling Bourgoin breathe again after beating Bayonne 12-6
26.02.10 - Top 14: Bourgoin and Bayonne to battle it out in relegation showdown
25.02.10 - Top 14: Toulon prepare £1m package to lure Shane Williams; Ti'i Paulo signs for Clermont
24.02.10 - Top 14: Brive refuse to release Riki Flutey, but bid adieu to Andy Goode
23.03.10 - News: Gasnier and SBW set for Top 14 exits; France call up Andreu for injured Fall
23.02.10 - News: Andy Goode confirms permanent Brive exit; England name unchanged XV for Ireland
21.02.10 - Top 14: Flutey to sign for Munster; Williams confirms Toulon interest
20.02.10 - Top 14, r20: Castres reclaim lead; Toulon stun Stade Toulousain away
18.02.10 - Top 14, r20 preview: Focus returns to the league as play-off hopefuls battle for points
18.02.10 - Top 14: Toulon confirm Paul Sackey signing; Natal Sharks sign Brive's Andy Goode on loan
17.02.10 - News: Toulouse boss Noves fumes at being denied Jean-Baptiste Poux
17.02.10 - Top 14: Toulon target Shane Williams to join wide-boy Paul Sackey; Bai signs for Castres
12.02.10 - Top 14: Médard and Millo-Chluski extend with Toulouse; Dupuy appeals
11.02.10 - Top 14: England winger Paul Sackey set to join Toulon after confirming Wasps exit
10.02.10 - Top 14: Rebels line up Mark Gasnier; Toulon sign Jean-Philippe Genevois
06.02.10 - Top 14: Champs Perpignan down Bayonne to move level with Castres
05.02.10 - Top 14: Bayonne ready for Perpignan; Toulon sign Schofield, target Sackey
02.02.10 - Top 14: French clubs target Borthwick, Sackey, Kay and Cipriani
28.01.10 - Top 14, r19: Bayonne win Basque derby to raise survival hopes; Toulouse batter Albi
28.10.10 - Top 14: "Happy" Wilkinson agrees one-year extension to stay at Toulon
27.01.10 - Top 14, r19: Castres beat Stade Francais  to reclaim the lead after Racing down Clermont
26.01.10 - Top 14, r19 preview: Struggling Bayonne entertain Biarritz in a crucial Basque derby
23.01.10 - Iain Balshaw exclusive: "We've got the talent, but we're too inconsistent"
23.01.10 - Top 14: England World Cup winner Lewis Moody eyes up French move; Attoub appeals
23.01.10 - Shaun Perry exclusive: 'It would be a massive disappointment to finish without any points'
22.01.10 - Top 14: Ospreys star Mike Phillips joins James Hook on the French wish-list
20.01.10 - News: Attoub "traumatised" at 70-week ban; Guazzini claims "anti-French bias" again
19.01.10 - News: Elissalde and Boyet tipped for France recalls; Fauqué leaves Toulon for Bayonne
15.01.10 - News: Perpignan chase James Hook; David Attoub guilty of eye-gouging

14.01.10 - Top 14: Julien Dupuy gets one week reduction; Bayonne change coaches again

10.01.10 - Top 14, r18: Michalak's miss proves costly as Clermont Auvergne win 16-15 at Toulouse
09.01.10 - Top 14, r18: Castres stay top despite defeat; Toulon, Brive and Stade Francais all win
08.01.10 - Top 14: Wilkinson to extend, Rooney to leave; Gasnier still undecided
08.01.10 - Ollie Phillips column: Snow, injuries and playing away - all in a day's work at Stade
08.01.10 - Top 14, r18 preview - Crunch time as arctic weather adds an icy chill to crucial fixtures
06.01.10 - Top 14: Stade Francais turn to hooker in hour of need; Lucky 13th for Julien Dupuy?
06.01.10 - Top 14: Buoyant Bourgoin given cash boost ahead of Bayonne showdown
04.01.10 - Top 14: Scrum-half crisis deepens at Stade Francais; Broken leg sidelines Jason White
03.01.10 - Top 14, r17: Clinical Clermont dispatch Toulon; Bourgoin stun Racing to halt run
03.01.10 - Top 14, r17: Riki Flutey makes winning return as Brive beat champions Perpignan
01.01.10 - Top 14, r17 preview - In-form Racing-Métro seek perfect 10; Toulon test for Clermont
31.12.09 - Feature: Contrasting fortunes in 2009 of in-form Racing-Métro and struggling Bayonne
30.12.09 - Top 14: Toulouse down champions Perpignan, but Castres win again to stay top
30.12.09 - Top 14: Danny Cipriani plays down French link; Julien Malzieu extends
29.12.09 - Top 14, r16 preview - Stade Toulousain-Perpignan clash headlines a festive feast 
27.12.09 - Top 14: England's Danny Cipriani linked with Stade Francais; Riki Flutey set for comeback
23.12.09 - News: Perpignan prop Schuster cited; Galthié linked with Top 14's Bayonne
21.12.09 - News: Juan Martin Hernandez set to sign for Racing-Métro 92; Julien Dupuy appeals ban
19.12.09 - News: Stade president Guazzini claims Dupuy's ban is "political" and "anti-French"
18.12.09 - News: Stade Francais' Julien Dupuy banned for six months by ERC for eye-gouging
17.12.09 - News: Dupuy and Attoub hearings delayed; Brive pair banned; Top 14 salary caps
15.12.09 - News: "Stupid and dumb" Dupuy and Attoub say sorry; Racing target Clermont's Bonnaire
10.12.09 - Special Feature: The role of rugby within sporting culture in the south west of France, Part II
08.12.09 - Joe (El Abd) Blogs: 'I see the Top 14 play-off race going all the way down the last game'
08.12.09 - Top 14: High-flying Racing-Metro hit by Mathieu Lorée's cannabis confession
06.12.09 - Top 14: Rocket-man Steyn propels Racing-Métro up to third after 28-15 win over Toulon
05.12.09 - Top 14, r15: Stade Francais and Perpignan ease to wins, while Bourgoin upset Castres
05.12.09 - Top 14, r15: Montauban beat Clermont 20-15 as 'Les Jaunards' continue to struggle
04.12.09 - Special feature: The role of rugby in sporting culture within the southwest of France
03.12.09 - Top 14, r15 preview - Internationals return to add further sparkle to glitzy weekend
03.12.09 - Top 14: Seven up for Racing-Métro after 23-20 win in Biarritz; David out
02.12.09 - Top 14: Racing head to Biarritz looking for seventh heaven; Swine flu hits Brive and Albi
28.11.09 - Top 14: Toulouse third after derby win; Brive ease pressure with 25-3 victory at Montpellier
28.11.09 - Top 14, r14: Castres thrash Biarritz to claim outright lead; Wilkinson's boot sinks Stade Francais
27.11.09 - Top 14, r14 preview - Buoyant Castres eye up overall lead; Wilkinson set for Paris stage
25.11.09 - Top 14: Wilko back as Toulon target 'Fridge'; Toulouse woes continue
24.11.09 - News: RFU back Johnson; Phillips not picked for England's sevens squad
24.11.09 - News: Nonu credits Lomu inspiration; Lièvremont finally turns to Heymans
24.11.09 - Joe (El Abd) Blogs: 'Gym-monkeys, IPGs and the pain of being sidelined by injury'
21.11.09 - Top 14, r13: Racing take Paris honours while Castres and Biarritz also pull off major wins
19.11.09 - Top 14, r13 - Paris derby pits newcomers Racing Métro against mighty Stade Francais
18.11.09 - News: Strike threat averted after Top 14 presidents agree to further talks
17.11.09 - News: Top 14 clubs threaten strike action; Racing complain to EC about player quotas
11.11.09 - News: Racing's Francois Steyn to play for French Barbarians v Europe XV
10.11.09 - Feature: Ayoola Erinle emerges from the darkness to become centre of attention
09.11.09 - International: Toulon connection adds spice to England v Argentina
08.11.09 - Exclusive: England sevens captain Phillips in club v country conundrum
06.11.09 - Exclusive: 'Haskell is playing out of his skin' says house-mate Phillips
05.11.09 - Top 14, r12: Shaun Perry's fireworks sets up Brive win; Castres and Clermont draw 9-9
04.11.09 - Joe (El Abd) Blogs: Star turns and the glamour play - how to judge a players' performance
03.11.09 - Top 14, r12 preview - Unlikely relegation double-header as Brive play host to Bayonne
03.11.09 - Top 14: Transfer rumours abound as Racing-Métro line up big name stars
31.10.09 - Top 14: Last-gasp James rescues Clermont; Racing's Wisniewski sinks Stade Toulousain
30.10.09 - Top 14, r11: Castres within a whisker of shock win at defending champions Perpignan
29.10.09 - Top 14, r11 preview - Title aspirations on the line as leaders Castres travel to Perpignan
29.10.09 - Top 14: Byron Kelleher escapes jail; Ben Cohen left Brive "in their hour of need"
28.10.09 - Top 14: Mola - Brive must get back to basics and concentrate on survival
27.10.09 - Joe (El Abd) Blogs: Why I relish the role of 'gratteur', and the key to back row success
27.10.09 - Top 14: Brive's Laurent Seigne departs; Albi's Eric Bechu offers to go
24.10.09 - Top 14, r10 review: Unsung Castres claim top spot; 21-up for Toulon's Jonny Wilkinson
22.10.09 - Top 14, r10 - Big four clash as Biarritz and Stade Francais put winning runs on the line
21.10.09 - Top 14: Biarritz relishing Hunt's arrival; Nyanga out for five months
21.10.09 - Joe (El Abd) Blogs: 'My brothers think I'm mad when they see all my rugby scars'
19.10.09 - News: Thierry Dusautoir is new France captain; Karmichael Hunt arrives in Biarritz
17.10.09 - Top 14: NRL star Karmichael Hunt confirms six-month Biarritz deal
16.10.09 - Top 14: LNR hands out heavy fines and bans; Hook to stay put, for now
14.10.09 - News: England coaches to watch Wilko; Stade 'asked' Hernandez to go
14.10.09 - Top 14: Surprise packages Bourgoin and Castres take the plaudits for results so far
13.10.09 - Ben Cohen interview: "I was massively irresponsible going to France," says winger
13.10.09 - Iain Balshaw interview: 'The boys pull off crazy moves in training, and it's great to see'
12.10.09 - Byron Kelleher interview: "We've been playing as individuals and not as a team"
10.10.09 - Top 14: Bayonne go fly (half) fishing with Hook; Tuqiri's uncertain future
09.10.09 - Ollie Phillips exclusive: 'Stade Francais is a massive club and it demands massive results'
07.10.09 - Joe (El Abd) Blogs: 'I keep telling them Rovigo is not Rome, but they're still excited'
06.10.09 - Top 14: Napolioni Nalaga named Player of the Year; Montpellier coaches face possible sack
04.10.09 - Top 14: Biarritz Basque in league glory after down champs Perpignan
04.10.09 - Top 14, r9: Clermont dispatch Bayonne to reclaim lead; In-form Castres up to second
02.10.09 - Top 14: Haskell scores as Stade put Brive to the sword in front of England's Johnson
01.10.09 - Top 14, r9 preview - England coaches jet in to watch Stade Francais-Brive clash in Paris
29.09.09 - Top 14: Castres Olympique climb to third spot after beating SCA Albi 25-21 in the Tarn derby
28.09.09 - Top 14: Pin-up Haskell shows balls; Tuqiri claims Toulon are interested
28.09.09 - Joe (El Abd) Blogs: The three-part conundrum of winning away in France's Top 14
26.09.09 - Top 14, r8: Perpignan sink Clermont again;  Toulouse held at home; Biarritz up to third
25.09.09 - Top 14: Goode news at last for Brive; Seventh time lucky for SCA Albi
25.09.09 - Top 14, r8 preview - Bragging rights for grabs as French league readies for titanic weekend
24.09.09 - Top 14: Andrew voices French concerns (again) after Flutey injury
23.09.09 - Top 14: French clubs fishing for Hook; Steyn ready his for Racing adventure
22.09.09 - Joe Blogs: 'There's more to Jonny than just kicking - his defence kept us in the match'
21.09.09 - Steve Thompson column: 'It's a results-based business, but there's no need to panic yet'
21.09.09 - Top 14: Brive forced to apologize after fan threatens ref; Wilko revels in the spotlight
20.09.09 - Top 14, r7: Brive 10th after wins for Bayonne, Perpignan and Castres
20.09.09 - Top 14: 18-point Wilkinson kicks Toulon to "special" victory against Stade Toulousian
19.09.09 - Top 14, r7: Six-try Clermont demolish Albi; Stade Francais and Biarritz both win again
18.09.09 - Top 14, r7 preview - Wilkinson ready for Toulon's showdown with Stade Toulousain
17.09.09 - Top 14: Toulouse's mounting injury crisis; 'Misunderstood' Tuqiri still hopeful of deal
17.09.09 - Top 14: Contrite Kelleher apologizes for "stupid mistake" fuelled by drink
16.09.09 - Top 14: Courageous Castres battle back to snatch draw at Montauban
14.09.09 - Top 14: Flutey out for three months; Bayonne break off talks with Tuqiri
14.09.09 - Joe Bloggs: Lesson number one - 'Pas de melee, pas de victoire'  
13.09.09 - Top 14: 'Rocket launcher' Steyn set to jet into Paris after Tri-Nations heroics
12.09.09 - Top 14, r6: Haskell scores again as  Stade Francais start Delmas era with emphatic win
12.09.09 - Top 14: Kelleher held in police custody after late night car crash
11.09.09 - Top 14: Cash-strapped Bourgoin hit the jackpot by downing champions Perpignan
11.09.09 - Paul Dearlove column: The down sides to being a pro rugby player
11.09.09 - Top 14: Stade Francais - the truth emerges after McKenzie sacking 
11.09.09 - Top 14: Double blow for Brive as Flutey and Goode face more surgery
11.09.09 - Top 14, r6 preview - Blanco comments add further spice to Basque derby, in north Spain
08.09.09 - Joe Blogs: 'The money's good, but so is the weather, the rugby and the amazing crowds'
06.09.09 - Top 14, r5: Stade Francais crash to defeat in Biarritz; Castres win again
05.09.09 - Top 14, r5 preview: Toulouse and Clermont go toe-to-toe; Wilko rested
05.09.09 - Ollie Phillips interview: 'There's absolutely no reason why we can't beat anyone in Top 14'
02.09.09 - Top 14: Sparky Kelleher rescues sloppy Stade Toulousain
02.09.09 - Top 14, round 4 review: Toulon and Toulouse share top spot as Stade Francais crash again
02.09.09 - Top 14: Crisis club Bourgoin saved from the abyss by new rescue deal
01.09.09 - Top 14, r4 preview - Showdown at the Mayol as Wilkinson goes head-to-head with James
29.08.09 - Top 14, r3 review: Wilkinson's boot fires Toulon up to third; Perpignan beat Toulouse
29.08.09 - Top 14, round 3 review: Perpignan hang on to beat Stade Toulousain; Clermont go top
29.08.09 - Top 14: Honours even as Brive are held 9-9 at home by derby rivals Clermont Auvergne
27.08.09 - Top 14, r3 preview: All eyes on the champions as Toulouse ride into town
27.08.09 - Top 14: Bourgoin could go belly-up after collapse of rescue package
27.08.09 - Paul Dearlove's exclusive column: 'Bloodgate' - "Most players thought it was a good idea"
26.08.09 - Top 14: 'Swine Flu' hits Stade Francais and Bayonne; Medard out for a month
26.08.09 - Top 14: Tuqiri ponders Bayonne offer; Jeanjean nears Leicester Tigers deal
26.08.09 - Shaun Perry interview: 'I would love to pull on the England shirt again and sing the anthem'
24.08.09 - Top 14: Habana set for Stormers after Toulon refuse to increase their offer
23.08.09 - Riki Flutey interview: 'Playing for England was huge, but the Lions was something else'
22.08.09 - Top 14, round 2 review: Stade Toulousain crush Brive; Montpellier stun Perpignan
22.08.09 - Top 14: Wisniewski to face 'hero' Wilko; Erinle set for Biarritz debut
21.08.09 - Top 14: Stade Francais feel the pain in Spain as Bayonne record 38-24 win
20.08.09 - Top 14: Round 2 preview - Brive get early test of play-off credentials at Stade Toulousain
19.08.09 - Top 14: Further details emerge of proposed Bourgoin-Lyon merger; Pau hit by DNACG
19.08.09 - Top 14: Michalak ruled out of Brive clash; Clermont injury list mounts
17.08.09 - Top 14: Habana and Fourie still in French spotlight; Elissalde gets hot under the collar
17.08.09 - Top 14: Bourgoin president Flamand resigns as merger with Lyon OU draws ever nearer
15.08.09 - Brive lead Top 14 after as Thompson try helps them to bonus point win against Montpellier
15.08.09 - Top 14: DNACG block 14 Bourgoin player licences as big three all win on opening day
14.08.09 - Top 14: Wilkinson kicks 17 points on debut but Stade Francais hold Toulon to a draw
14.08.09 - Top 14: 'Fans revere Wilkinson like a modern-day Saint' says Skeate
13.08.09 - Top 14: Zen-like Wilkinson determined to throw off the shackles
13.08.09 - Top 14: Clermont concede Fourie defeat: Stade boss McKenzie backs Bastareaud
13.08.09 - Top 14: Round 1 preview - All eyes on Wilkinson as French rugby prepares to sizzle
12.08.09 - 'Brit pack' set to light up Top 14 after cross Channel invasion - 2009/10 preview, part I
12.08.09 - 'Brit pack' invasion set to light up Top 14 - Season preview, Part II
11.08.09 - Top 14: Doussaint injury deepens fly-half crisis at Stade Toulousain
11.08.09 - Top 14: Crisis? What crisis? French clubs spend their way out of global credit crunch
09.08.09 - Top 14: Broken arm rules out Maleli for three months; Harinordoquy to miss season's start
08.08.09 - Top 14: Mola defends Brive's English recruitment policy; Biarritz stun Toulouse
08.08.09 - News: Dusautoir pleads for Bastareaud leniency; Tuqiri to stay in Australia
07.08.09 - Top 14: Wilkinson puts the boot in as Toulon sink AC Brumbies to continue winning start
06.08.09 - Top 14: Michalak's injury boost; Tuqiri set to join Bayonne in 2010/11
06.08.09 - Top 14: Wilkinson to start against Brumbies; Montpellier tame the Tigers
05.08.09 - Top 14: Confusion over Michalak's injury and Bayonne's approach for sacked Wallaby Tuqiri
03.08.09 - Top 14: Injured Michalak set to miss start of new season; Ellis quits Brive for the Exiles
02.08.09 - Top 14: Life's a beach for Bastareaud: Guazzini's 'common dislike' for Hernandez
02.08.09 - Top 14: Robinson's awe for 'machine' Wilko; La Rochelle sign Brive's Ligairi
01.08.09 - Top 14: Wilkinson rested as Toulon win again; Champions Perpignan downed by Brumbies
31.07.09 - Top 14: Stade Toulousain face anxious wait; Munster sign Brugnaut, Tigers trial Jeanjean
29.07.09 - Top 14: Clerc epitomizes Toulouse's hunger; Biarritz and Bayonne begin with victories
29.07.09 - Top 14: Toulon switch venues after stadium deaths before Madonna gig
28.07.09 - Top 14: Provale lays into Toulouse; Noves denies Habana link; Bastareaud edges back
25.07.09 - Top 14: Wilkinson hits 'em for six as 10,000 watch Toulon debut in pre-season friendly
24.07.09 - Top 14: All eyes on Wilkinson as England World Cup hero makes his debut for Toulon
22.07.09 - Exclusive: 'Toulon have one aim this season, qualify for the Heineken Cup' - Ross Skeate
22.07.09 - Top 14: Hernandez slams Stade Francais on departure; Brive lose Davies and Sheahan
21.07.09 - Top 14: High Noon at Brive as English back line takes centre stage
21.07.09 - Top 14: Racing to get started as new recruits add grist to Metro's squad
19.07.09 - News: Record crowds confirm Top 14's popularity amid plans for foreign expansion
19.07.09 - Top 14: School's out, except for new recruits; Clermont close in on Fourie
18.07.09 - ProD2: Storm clouds brewing in Tarbes while local rivals Lannemezan sign 19 new players
15.07.09 - Top 14: England release Wilkinson for Toulon's opening game of the new season
10.07.09 - Top 14: Don't be fooled by Toulon president Boudjellal playing down Habana interest
09.07.09 - Top 14: Wilkinson's Toulon face Haskell's Stade Francais in tantalising season opener
08.07.09 - News: Toulon release recalled Wilkinson for England training; Hines joins Leinster
05.07.09 - News: Hernandez 'agreed' to join Toulon; Perpignan's Hines close to Leinster switch
03.07.09 - Top 14: French international Médard in hospital with 'swine flu'
01.07.09 - News: Bastareaud 'attempted suicide' by jumping in Paris' River Seine
01.07.09 - News: Recession hits French rugby - up to 80 players left without clubs for 2009/10
30.06.09 - News: Hernandez signs for Natal Sharks; Hill to coach Federale 1 club Chalon-sur-Saone
29.06.09 - News: Parisse banned for eight weeks; Hernandez considers leaving Stade Francais
29.06.09 - News: Lomu signs for Marseille; Habana weighs up three French offers
24.06.09 - News: French rugby rocked by swine flu; Stade Francais snap up Nottingham's Davies
23.06.09 - Top 14: DNACG warns 10 clubs; Injured Skrela out for six months after knee op
18.06.09 - News: Tarbes hope for DNACG relegation reprieve; Brive's Davies signs for Ospreys
16.06.09 - ECC: Racing-Metro draw Wasps; Wilkinson's Toulon to face Saracens and Castres
16.06.09 - News: Perpignan's Brunel recovering well; Stade Toulousain beef up; Lannemezan win Jean-Prat Trophy
11.06.09 - Top 14: Bourgoin celebrate survival with five signings; Albi strengthen too
10.06.09 - News: Dupuy gets the nod - for France and Stade Francais; Steyn signs for Racing-Metro
09.06.09 - News: Stade Francais double their offer for Dupuy; DNACG threaten to relegate Tarbes
06.06.09 - Top 14 final: Porical's boot brings Catalan joy as Perpignan beat Clermont Auvergne
05.06.09 - Top 14 final: Clermont Auvergne hoping for 10th time lucky against confident Perpignan
05.06.09 - Top 14: Perpignan target Michalak to replace Carter; Toulon want Habana
03.06.09 - Top 14: Leicester want improved offer from Stade Francais for Dupuy
02.06.09 - News: Collins tells Australian press to 'lay off' SBW; Marshall calls for Barbarians to play the All Blacks
01.06.09 - News: Phillips named as IRB's Sevens Player of Year; SBW relishing Wallaby challenge
31.05.09 - News: SCA Albi promoted back to Top 14 after play-off win; Balshaw double sinks England
30.05.09 - Top 14 play-offs: Perpignan set up final clash with Clermont after seeing off Stade Francais
30.05.09 - News: Bourgoin's Frier cited for final punch; SBW happy to stay in France
29.05.09 - Top 14 play-offs: Champions dethroned as Clermont Auvergne beat Stade Toulousain
29.05.09 - Top 14: Everything Toulouse - Defending champs out to break Clermont hearts, again
28.05.09 - News: Ooh la la...Wilko charms Toulon with French polish; SBW lands knockout blow 
27.09.05 - Byron Kelleher interview: 'Winning is not enough for us - we like to win with flair'
27.05.09 - News: England name five France-based players; Wilkinson mania erupts in Toulon
26.05.09 - News: Wilko expected in Toulon on Wednesday; Injuries force France to make three changes
26.05.09 - Top 14: Stade Toulousain's Michalak linked with possible move to Bayonne or Leinster  
21.05.09 - Top 14: Boudjellal explains Wilko 'fantasy'; SBW back in Oz to make pro boxing debut
20.05.09 - Top 14: England internationals Noon and Perry among four new signings for Brive
19.05.09 - News: Three Brive players in England squad as Thompson gets a recall
19.05.09 - Top 14: Wilkinson admits 'feeling like a kid again' after signing with French club Toulon
18.05.09 - Top 14: Toulon president Boudjellal confirms signing of England fly-half Wilkinson
18.05.09 - Top 14: It's official - England fly-half Wilkinson agrees two-year deal with Toulon
16.05.09 - Top 14, round 26: Biarritz seal Heineken qualification, but Brive are left dangling
14.05.09 - Top 14, round 26 preview: Biarritz, Bayonne and Brive battle for Heineken Cup qualification
14.05.09 - Exclusive: Ross Skeate - 'Wilkinson would bring vast experience and quality to Toulon'
13.05.09 - News: Bayonne's Gower set for Italian job; Toulon's Koyamaibole joins Sale
12.05.09 - News: Dupuy's French switch moves nearer as Tigers begin the search for a replacement
10.05.09 - Top 14: Biarritz win in Paris to near qualification for the Heineken Cup
10.05.09 - Feature: Not Toulon now - France holds its breath for the arrival of Jonny Wilkinson
10.05.09 - Top 14: Collins quits Toulon as Ospreys swoop for former All Black
09.05.09 - Top 14, round 25: Bourgoin win sends Dax down; Brive revive their Heineken hopes
08.05.09 - Top 14: Dax your lot, almost - Toulon secure status to leave Dax teetering on the edge
08.05.09 - Top 14 preview: Four-way battle for survival between Dax, Toulon, Bourgoin and Castres
 
07.05.09 - Top 14: England sevens captain Phillips signs for Stade Francais; Johnston joins Toulouse
06.05.09 - Top 14: Stale Nallet denies 'mercenary' claims and explains move to Racing-Metro 92
05.05.09 - News: Irate Bourgoin demand EEC final venue switch; Injured Racing target Steyn out for weeks
04.05.09 - Top 14: Leicester's French scrum-half Dupuy set to sign for Stade Francais; Robinson relishing Toulon challenge
04.05.09 - Top 14: Newcastle and England centre Noon joins the mounting British exodus to France
01.05.09 - News: Bourgoin target Heineken refreshment; Want-away Dupuy starts for Leicester Tigers
01.05.09 - Top 14: The great British exodus - the story so far...
01.05.9 - Top 14: Saint-André - 'I do not want to be a mere pawn'; Munster's Sheahan to join Brive
30.04.09 - Top 14: Munster's Ryan signs for Toulon as worried Andrew issues yet more threats
30.04.09 - Top 14 transfers: The great British exodus - the story so far...
29.04.09 - Top 14: Chabal and Nallet lock in to Racing Metro's dream for fast track to success
29.04.09 - Top 14: Racing president Lorenzetti gets shirty with Stade Francais; Hines snubs Perpignan for the Lions
29.04.09 - Top 14: England fly-half Wilkinson expected to sign for Toulon after Dax match on May 8
28.04.09 - Top 14: Scots Southwell and Lamont sign up for French duty; Dupuy still intent on leaving
26.04.09 - Top 14: England full-back Balshaw signs for Biarritz as player-drain continues to France
25.04.09 - Top 14: Perpignan beat Clermont Auvergne to stay top; Mont-de-Marsan relegated
24.04.09 - Top 14: Late Bastareaud try earns stuttering Stade Francais away win
24.04.09 - Top 14, round 24 preview: All to play for as the French season draws to its climax
24.04.09 - Top 14: England scrum-half Perry  latest to join the French player drain
24.04.9 - Top 14: Tributes pour in for "warrior leader" Pelous after retirement confirmation
23.04.09 - Top 14: France and Stade Toulousain legend Pelous confirms retirement at end of season
22.04.09 - Top 14: May fulfills lifetime ambition by signing for Toulon in France
21.04.09 - Top 14: Battered Bourgoin braced for bumpy ride as financial crisis unravels
21.04.09 - Top 14: Balshaw in talks with Biarritz as British exodus to France turns into a torrent
20.04.09 - Top 14: LNR and FFR on collision course; Galthie for Montpellier?
20.04.09 - Top 14: Newcastle's Noon and May to follow Wilkinson across the Channel to Top 14
19.04.09 - 'Imposters' Toulon turn Top 14 on its head after a bizarre weekend of league action
18.04.09 - Top 14: Toulon stun Toulouse, as Clermont batter Brive and Bayonne destroy Bourgoin
17.04.09 - Top 14: Biarritz maintain Heineken hopes with win against Perpignan
17.04.09 - Top 14: Wilkinson's Toulon switch nears completion as contract details are sorted
16.04.09 - Top 14, round 23 preview: Brive look to bounce back; 60,000 expected at Toulon
15.04.09 - Top 14: Saracens veteran Chesney signs for Toulon; Ouedraogo extends with Montpellier
14.04.09 - News: Heineken hero Dupuy told to stay at Leicester; Buoyant Bourgoin relish victory
08.04.09 - Top 14: Wilkinson close to Toulon deal; Haskell committed to Stade Francais switch
06.04.09 - News: Reports claim Haskell set to snub Stade Francais; Skrela doubtful for Cardiff clash
05.04.09 - Top 14: Pivotal weekend sees all but the final pieces of the season's jigsaw fall into place
04.04.09 - Top 14: Toulouse smash Brive; Clermont stun Stade Francais; Biarritz reclaim Basque pride
04.04.09 - News: Sunny days ahead for Saint-André; 'Hated' Haskell has no regrets
03.04.09 - Top 14: Five-try Bourgoin condemn doomed Dax to 10th straight defeat
03.04.09 - Top 14, round 22 preview: A weekend of mighty clashes as the season's end draws in
03.04.09 - Top 14: France's velvet 'Revol'ution - Salary cap and overseas player quotas confirmed by LNR
02.04.09 - Exclusive: Brive CEO Simon Gillham - 'All these people giving us s**t doesn?t matter'
01.04.09 - Exclusive interview: CEO Simon Gillham on the secrets behind Brive's French success
01.04.09 - News: Ibanez to coach? Ouedraogo commits to Montpellier, sort of...
01.04.09 - Crunch time for Stade Toulousain trio in fitness race for Heineken Cup
31.03.09 - Top 14: Carter to stay in France until June; Biarritz get ready for crucial Basque derby
30.03.09 - News: Collins and Betsen selected for Barbarians; All Blacks confirm SBW interest
29.03.09 - Top 14: Stade Toulousain win bragging rights and return to the top after 15-11 win
28.03.09 - Top 14: Perpignan go top after late Marty try; Brive beat Bayonne to continue run
27.03.09 - Top 14: Henjak's ill-discipline costs Toulon dear as Castres record crucial home win
27.03.09 - Top 14 - Round 21 Preview: Heavyweight clash dominates weekend fixtures in France
25.03.09 - News: Kelleher on the comeback trail as Stade Toulousain target Heineken Cup glory
21.03.09 - Top 14: Brive clear the decks as rebuilding process continues; ALFD issues drug warning
21.03.09 - Top 14 - Injured Skeate staying at Toulon; Williams extends and Lobbe to join
19.03.09 - News: Players' union seeks legal advice over RFU's warning letter to England squad
18.03.09 - Top 14: Cohen set for Sale as Brive winger reunites with former England colleague
17.03.09 - Top 14: Is Haskell having French doubts? Lamont wings in for Brive talks
15.03.09 - Top 14: Wilko's French switch on the cards after weekend talks with Boudjellal in Toulon
14.03.09 - Top 14: Michalak keeps Stade Toulouse top; Impeccable James continues Clermont run
14.03.09 - Top 14: Toulon complete Contepomi signing, with Wilkinson poised for weekend talks
13.03.09 - Top 14: Stade Francais move top despite going down to Montauban
13.03.09 - Top 14 preview: Time running out as the spectre of relegation looms large
12.03.09 - News: Stade Toulousain's Kelleher hints at possible comeback for the All Blacks
12.03.09 - Williams set to extend as Saint-Andre prepares to meet the Toulon players
10.03.09 - News: Lamb lined up by Racing Metro in place of Wilkinson; Toulon target Contepomi
10.03.09 - Picamoles recall ends Chabal switch; Sevens boost for 'Olympic dream'
07.03.09 - Top 14, round 19: Tight at the top as Stade Francais and Perpignan close on Toulouse
06.03.09 - Top 14: Perpignan thrash weakened Stade Toulousain to cut the gap to just one point
06.03.09 - News: Toulon favourites to land 'Wilko'; Top 14 stars shine in Dubai
05.03.03 - Top 14, round 19 preview: Catalan pride demands Perpignan victory over Toulouse
05.03.09 - Top 14: Toulon sign Welsh international Robinson; van Niekerk extends stay
03.03.09 - News: Injury scuppers Elissalde's recall; Fiji bring out the big guns
03.03.09 - News: Sale's French prop Faure signs for Clermont; Wilkinson to stay put?
03.03.09 - Top 14: Crisis-riddled Montpellier sack coaches Nourault and Hyardet
28.02.09 - Top 14, round 18 review: In-form Brive send depleted Stade Francais crashing
27.02.09 - Top 14: Revived Toulon take five thanks to vital away win at Bourgoin
27.02.09 - Top 14, round 18: All to play for as international calls deplete the top two
26.02.09 - News: RFU and Johnson issue 'get tough' policy to players moving to France... sort of
23.02.09 - Interview: Steve Thompson - 'I really harbour hopes to stay in France when I finish playing'
22.02.09 - Top 14: Business as usual as Stade Toulousain beat Clermont Auvergne to move top again
22.02.09 - Transfer news: Up for grabs - Wales and Scotland now feel the power of the French
21.02.09 - Top 14, round 17 review: Castres climb clear as Toulon slip into the bottom two
20.02.09 - Top 14: Umaga's return unable to stop Stade Francais from reclaiming top spot
20.02.09 - Top 14, round 17 preview: Umaga set for Paris showdown; Toulouse seek winning return
18.02.09 - Comment: Hypocrisy abounds after French plunderers give English rugby a reality check
18.02.09 - Former France captain Ibanez retires; Haskell denies money was motivation
18.02.09 - Top 14: Gasnier versus SBW as Stade Francais head for Toulon showdown 
17.02.09 - News: Wasps stung by triple defection as Haskell, Palmer and Flutey head for France
15.02.09 - ProD2: Racing beat Agen to move 10 points clear; Aurillac's slump goes on
13.02.09 - Interview: Brive's Welsh international Davies looks ahead to England clash
07.02.09 - News: Perpignan sign Mieres to replace Carter; Van Niekerk extends with Toulon
06.02.09 - News: Gloucester's Balshaw agrees to join French club Racing Metro '92
04.02.09 - News: Seven French clubs questioned in agent payments scandal; Toulon target Azam
02.02.09 - News: Triple injury boost for France; Senio to replace his brother at Clermont Auvergne
01.02.09 - Top 14: Injury rules Carter out for the season; Toulouse's Kelleher sidelined for six weeks
31.01.09 - Top 14, round 16 review: Toulouse slip up at Biarritz; Perpignan hold Stade Francais
30.01.09 - Top 14: Five-try Toulon run Mont-de-Marsan ragged in relegation battle
30.01.09 - Top 14, round 16 preview: Umaga centre of attention; Stade looking for capital gains
29.01.09 - France drop Elissalde and recall Harinordoquy; Umaga set to play
28.01.09 - Top 14: Toulouse's Noves sparks club versus country row; Carter resumes training
26.01.09 - Top 14: Saint-Andre takes over at Toulon, with Umaga set for shock playing comeback
23.01.09 - News: Toulouse beckons for David and Picamoles; FC Auch Gers saved
22.01.09 - Top 14: Saint-Andre set to be unveiled by Toulon on Monday; Clermont eye Cusiter
22.01.09 - European Challenge Cup, round six preview: Brive seek quarterfinal berth
21.01.09 - News: French international Parra signs for Clermont; Bath hit by Stevens' drug ban
15.01.09 - Top 14: Former All-Black Marshall quits Montpellier for Saracens
14.01.09 - Top 14: Montpellier's Deffins blames financial problems for his sudden resignation
14.01.09 - Top 14: Montpellier president Deffins resigns after less than a month at the helm
13.01.09 - A tale of three All Blacks: Carter and Collins injured; Marshall reinstated by Montpellier
12.01.09 - News: Perigueux player Latu dies after heart attack; IRB to investigate the Tincu affair
10.01.09 - Top 14, round 15: Biarritz win at last; Catalan concern for crocked All Black star Carter
09.01.09 - Top 14 - Kunavore's try seals a record-breaking night for Toulouse
09.01.09 - Hill keen on French challenge;  Laporte to shut door on foreigners?
08.01.09 - Top 14: Sale flanker White signs for French side Clermont Auvergne
08.01.09 - Top 14: Round 15 Preview - The icy chill of relegation looms large
05.01.09 - Top 14: Battered and bloody - Clubs count the cost of a brutal weekend
05.12.09 - Top 14: The attraction of signing up for France's burgeoning Foreign Legion
03.01.09 - Top 14, round 14: Perfect 10 for Toulouse, but Biarritz Olympique and Toulon lose again
03.01.09 - Top 14: Bayonne mourn singer Mixu?s death; French clubs line up English starlet Cipriani
02.01.09 - Top 14 - Bayonne pay the penalty for late misses as Castres hang on for vital draw
01.01.09 - Top 14 - Round 14 Preview
29.12.09 - IRB to investigate Tincu affair after Perpignan hooker plays in Top 14
29.12.08 - Top 14: Chabal weighing up his options; Injuries force Garbajosa into retirement
20.12.08 - Top 14, round 13: Toulouse and Stade Francais with the bonus; Toulon in disarray
20.12.08 - Top 14: Rougerie double hands Clermont a rare away win
20.12.08 - Top 14: Banned Tincu allowed to play in France; Roncero finally grounded 
19.12.08 - Top 14 - Round 13 Preview: Carter set for league debut with Perpignan
18.12.08 - Top 14: McAlister tipped to join Saint-Andre and Chabal at Toulon
17.12.08 - Top 14: White departs early from Toulon; Toulouse's Servat signs for three more years
16.12.08 - Top 14: Mixed news for Toulouse; Blanco lays down the law at struggling Biarritz
12.12.08 - Interview: Ben Cohen - Time to Brive  
11.12.08 - Top 14: Tincu?s ban upheld by LNR; Toulon target Wallaby flanker Smith 
10.12.08 - Top 14: Toulon welcome White, not Habana; Castres confirm coaching shake-up
09.12.08 - Exclusive: Ross Skeate - Locked on for Toulon success
08.12.08 - Top 14: Nallet and Tillous-Borde set for Castres exit; Wallaby Giteau staying put  
03.12.08 - Bourgoin?s Romer resigns; Cecillon sentenced and Saint-Andre quits Sale
03.12.08 - What makes Stade Toulousain so special? Our special correspondent investigates
02.12.08 - Top 14: ARU to tempt Giteau with captaincy; Toulouse without Skrela and Elissalde 
01.12.08 - Top 14: Giteau tempted by huge Bayonne offer; Carter ready for Perpignan adventure
29.11.08 - Top 14, round 12: Shocks aplenty as the relegation battle hots up
29.11.08 - Top 14: Rumour and denial as Giteau is linked with a £4.25m deal with Bayonne
29.11.08 - Top 14: Too good Toulouse throw down the championship gauntlet
28.11.08 - Top 14 - Round 12 Preview
28.11.08 - Top 14: Giteau wants to play in France; Biarritz replace Delmas with Gonzalez
27.11.08 - Top 14: Toulon president Boudjellal admits Henry was on his hit list
26.11.08 - Top 14: Toulon turn to Jake White; Toulouse prepare for top-two clash
25.11.08 - Top 14: The scramble for Chabal
23.11.08 - Top 14, round 11: Bayonne win again to keep the pressure on Toulouse
22.11.08 - Top 14: Seven Up for Toulouse; Stade Francais end three-match losing run
21.11.08 - Top 14 - Round 11 Preview
20.11.08 - McKenzie lavishes praise on Gasnier; Picamoles out for Australian revenge
18.11.08 - Top 14: Montpellier pay the price for weekend victory over Stade Francais
16.11.08 - Top 14: Michalak off target as Toulouse struggle; Perpignan move up to second
15.11.08 - Top 14: Stade Francais slump continues with third successive league defeat
15.11.08 - Top 14: Perpignan threaten court action After Tincu?s 18-week ban is upheld
14.10.08 - Top 14 - Round 10 Preview
13.11.08 - Tincu awaits appeal decision; Lièvremont makes three changes to face Pacific Islanders
11.11.08 - Top 14: Biarritz manager Darrieumerlou is replaced by former forwards coach Rodriguez
07.11.08 - Top 14: Leota banned for 30 days; Sonny ?Bill? Williams back in training
06.11.08 - Top 14: Perpignan threaten Heineken Cup pull out; Roncero banned for 30 days
06.11.08 - Top 14: Mourad Boudjellal: ?Tana Umaga to be sacked if Toulon are relegated?
05.11.08 - Top 14:  Toulon players threaten strike action; Perpignan outraged by Tincu?s 18-week ban
03.11.08 - Top 14: Turmoil in Toulon as John Connolly is called in by president Mourad Boudjellal
01.11.08 - Top 14: Toulouse take over the lead as Stade Francais are beaten again
01.11.08 - Top 14: Montauban batter hapless Toulon
31.10.08 - Top 14 - Round 9 Preview
30.10.08 - Top 14: ?Cockerel? Frederic Michalak admits Toulouse runs through his veins
29.10.08 - Top 14: Castres set to unveil Masoe while double injury blow hits Toulon
27.10.08 - Top 14: Jean-Jacques Crenca sacked by Toulon
27.10.08 - Top 14: Set-back for Milloud; joy for Michalak and praise for Toulouse
25.10.08 - Top 14: Toulouse stun leaders Stade Francais with bravura performance
24.10.08 - Top 14: Biarritz end travel woes to inflict Further pain on Mont-de-Marsan
24.10.08 - Top 14 - Round 8 Preview
23.10.08 - Top 14: Sebastien Chabal set to return
22.10.08 - News round-up: Perpignan pair cited for alleged ?eye-gouging? charges in Heineken Cup
16.10.08 - Top 14: Montauban president Daniel Havis resigns
15.10.08 - Justin Marshall and Byron Kelleher both cited
15.10.08 - Clermont sign Saracens full-back Brent Russell
14.10.08 - Top 14: Montauban face DNACG financial investigation
07.10.08 - Top 14: The Season So Far
04.10.08 - Top 14 - Round 7 Review ? Seven-up for magnificent Stade Francais
04.10.08 - Top 14: Toulouse too good for insipid Castres
02.10.08 - Top 14 - Round 7 Preview
02.10.08 - The strange story of Craig Gower, Wikipedia and a call-to-arms for the would-be Azzurri
29.09.08 - News: Dan Carter and Sergio Parisse up for IRB player of the year award
28.09.08 - Top 14 - Round 6 Review:  Stade win again, Toulouse make their move
27.09.08 - Top 14:  Six appeal - Stade Francais win again thanks to Mark Gasnier's debut try
25.09.08 - Top 14:  Round 6 Preview
23.09.08 - Top 14:  Dan Carter overwhelmed by 'surreal' welcome in Perpignan
20.09.08 - Top 14 - Round 5 Review:  Mermoz try hands Perpignan victory in Montpellier
18.09.08 - Top 14 - Round 5 Preview
16.09.08 - Top 14: DNACG withhold Dan Carter?s playing licence
14.09.08 - Top 14 - Round 4 Review
13.09.08 - Stade Francais confirm championship credentials with victory in Toulon
12.09.08 - Top 14 - Round 4 Preview
10.09.08 - Top 14: ?Angry? Mourad Boudjellal demands Toulon success
06.09.08 - Top 14 - Round 3 Review: Buoyant Bayonne batter Clermont
04.09.08 - Top 14 - Round 3 Preview
30.08.08 - Top 14 - Round 2 Review
29.08.08 - Top 14 - Round 2 Preview
27.08.08 - Top 14 - Round 1 Review - Surprise defeats for Toulouse and Clermont
25.08.08 - Top 14 Week 1 Preview
25.08.08 - Friendly Round-Up 
19.08.08 - The Sonny 'Bill' Williams transfer saga
11.08.08 - Top 14 Transfer News
04.08.08 - Top 14 2008/9 Preview