by Colin Spiro 10 September 2008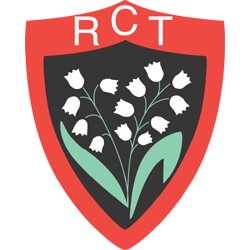 Patience, it seems, may not be a word that flows freely from the loquacious tongue of Toulon's wealthy but demanding president Mourad Boudjellal.
Having successfully bank-rolled the club back into Top 14 the comic book magnate – that is he made his fortunes in the industry, not that he is cartoon like – is apparently now seething that his superstar team isn't flying high at the head of the league playing free-flowing rugby for fans to drool over.
Okay, that might be a slight exaggeration but it has been widely reported in the French press this week that Boudjellal has had "talks" with coach Tana Umaga following the club's first defeat of the season, 18-25 away to fellow newcomers Mont-de-Marsan. That's right, FIRST defeat of the season. Next thing you know, Umaga will be getting the dreaded 'vote of confidence'.
Now, it is true that the new Top 14 season is only three games old, so that's a loss rate of 33.33% - unacceptably high for an ambitious club - but it's also true that Toulon began with an excellent home win against championship aspirants Clermont (22-16) and followed up with a draw (3-3) against big-spenders Brive.
In normal circumstances that might be taken as a fair start for a club new to the highest echelons of French club rugby, but the 'Rouges et Noires' are far from ordinary and Boudjellal appears disgruntled that his toy, I mean club, had the temerity to taste defeat.
His assessment that Toulon have been outplayed in five of the six halves they have played so far could be true, if a tad harsh, but demonstrating his displeasure by openly holding talks with Umaga seems a strange way to boost club confidence.
But this isn't a 'Bash Boudjellal' piece, far from it. Sport needs characters, especially immensely wealthy ones willing to splash the cash to attract star names such as Sonny 'Bill' Williams and Jerry Collins, and Boudjellal's willingness to speak his mind certainly ensures good copy. I love his passion for the club, as demonstrated by his leading the on-field renditions of 'Pilou, Pilou' down at the Stade Mayol, but like many of the billionaire investors now taking over English football he demands results for his money, and Umaga must have known that before the season began.
The question is, will Toulon be the Newcastle United of French rugby – a perennial 'big club' forever underachieving despite fanatical support – or is Boudjellal acting swiftly to ensure against early demise?
Locals are more inclined to compare Toulon to Chelsea, another Premier League club, but has 48-year-old Boudjellal really got the resources of Roman Abramovich as he seeks to rekindle a club that last won the French championship in 1992?
The phrase 'too good to go down' is often bandied about by deluded players at under-pressure clubs, but with only three games gone it's fair to say that time is still on Umaga's side.
However, hearing his boss describe the Mont-de-Marsan defeat as "the most shameful bonus point in the history of rugby" won't exactly imbue the former All Black with overwhelming confidence.
Remember, this is a man (Boudjellal) used to getting his own way – they are always the most amusing to follow – and one who had no qualms brazenly lying to the press about Toulon's interest when the Williams story first broke.
Just last week he was widely reported as being interested in signing world record international points-scorer Jonny Wilkinson, with his denials proving worthless following his previous admission that deceit was the only way forward over the Williams saga.
His brazenness is what amuses me, but a characteristic of such big-spending fans – for that is what he really is – is that they rarely have the tolerance required to weather a storm, or in this case the first whiff of a gentle breeze.
Umaga, however, doesn't strike me as a man likely to be cowered by such constant public ruminations and a home win against Bourgoin on Saturday should calm the waters for at least a couple of days.
In any case, I'm sure the Kiwi coach has his metaphorical life jacket strategically placed for when the inevitable happens – for it will happen eventually. In the interim it's time to heed the late Bill Hicks' advice: " Strap in and enjoy the ride".
It sure ain't gonna be dull.