By Colin Spiro 19th August 2008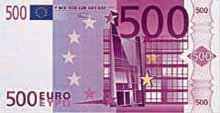 His name conjures images of the Wild West and until recently his rugby prowess was largely unknown within the Union world, but Toulon's protracted and controversial signing of Australia's National Rugby League star Sonny 'Bill' Williams could have a seismic effect on the future of rugby - Union and League - both here and in the southern hemisphere.
Firstly, now that it has been resolved, the transfer is a massive coup for the newly promoted Top14 club currently trying to build a squad fit for survival under the tutelage of coach and Tana Umaga.
The former Canterbury Bulldogs player not only continues the drift of code-switchers from southern hemisphere rugby league - following the signings of such players as Craig Gower (by Bayonne last year) and Mark Gasnier (by Stade Francais this year) - but also confirms both the draw of the Euro and the lure of playing club rugby in France.
Top14, together with the Guinness Premiership, now boasts a roster of quality international players moving to Europe, but the difference between now and five years ago is that these players are increasingly coming over in the prime rather than twilight of their careers.
Perpignan's capture of Dan Carter has forced the All Blacks into a selectorial back-down and now Toulon's signing of fellow Kiwi Williams has shown the financial muscle of French club rugby.
The Bulldogs, quite understandably, were none too happy to see their star player leg it to Europe with four years still left on his contract, but ultimately money talks, and in this case it positively shouted.
Put quite simply, Toulon identified their man and then went all out to get him. The only likely stumbling block, despite the various threats of legal action, was going to be money, in the shape of a suitable pay-off, and once that was sorted the transfer was always going to be ratified.
The idea of Aussie snatch-squads sent over to smuggle their errant League star back into the country was amusing but irrelevant. As was the prospect of Williams becoming a rugby martyr for his willingness to cash in on his demand "I stand by my convictions," he said as the case heated up, "and if they want to send me to jail for what I believe in, then so be it."
The Bulldogs needed to make some sort of stand to save public face, and they also wanted compensation. With those two goals now safely in the bag Williams is free to train and play with Toulon as he begins the tricky process of transferring his skills from one code to another. There are no guarantees he will be a success, but his potential is obvious, with the player himself targeting an All Blacks debut as one of his major long-term goals.
Toulon president Mourad Boudjellal this week confirmed a "financial agreement" had been struck between the two clubs, adding that Williams himself would be paying most of the compensation package - presumably because his new contract is so lucrative. He also went on to describe Williams as an amalgam of Jonah Lomu and Bryan Habana, as if our appetite needed whetting more.
The Bulldogs made a similar public pronouncement - about the financial pay off, not the scary rugby player bit - after Toulon's 12-19 friendly defeat to Toulouse, but they still couldn't resist sniping at Williams for "abandoning" the club.
It means the New South Wales Court can now stand down after threatening to seize Williams' assets back home and attention can fully turn to his eagerly anticipated Top14 debut against Clermont on August 26th.
That may be the short term resolution but the longer one remains intriguing. Will other NRL stars now be tempted to throw in their lot with French union clubs, bypassing the NRL wage-cap on the way to new-found European riches? If so, what impact would the departure of the likes of State of Origin players Israel Folau and and Greg Inglis have on the future of the game Down Under?