ACC: Beauxis boots Stade Francais into Amlin final after 29-25 victory over Clermont
29 April 2011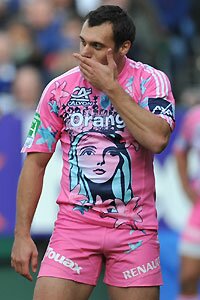 Lionel Beauxis
scored 19 points
Photo: Michael Paler
Stade Francais beat Clermont Auvergne 29-25 on Friday night as they booked themselves into the ACC final, and simultaneously kept alive their hopes of qualifying for next season's Heineken Cup.
The Paris outfit were indebted to 19 points from Toulouse-bound fly-half Lionel Beauxis, while Julian Arias and Guillaume Boussés each grabbed interception tries.
Michael Cheika's side will now take on Harlequins (surprise 20-12 winners in Munster) in the ACC final at Cardiff City Stadium on May 30, with the winner guaranteed a precious Heineken Cup berth.
2010/11 ACC tables, fixtures & results
It wasn't all plain sailing for the hosts - indeed they were outscored by three tries to two - but the result was justified, and it keeps alive an otherwise hugely disappointing season.
Read More...
ACC, sf preview: Heineken carrot ensures Stade Francais are up for the Challenge  
29 April 2011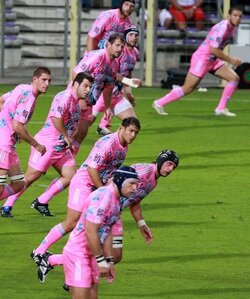 Up for the Challenge:
Stade Francais
Photo: Eoin Mundow
/Cleva Media
It's make or break time for Stade Francais tonight as they take on Clermont Auvergne in their all-French ACC semi-final.
The fallen Parisian giants know that success in the ACC hands them a lifeline into next season's Heineken Cup, while failure tonight would bring to an end another miserable of underachievement.
But two major factors point to a possible night of joy for Michael Cheika's team as they seek on-field redemption.
The first is the fact the game will be played on home turf at the Stade Charléty, while the second is that Clermont are still very much involved in the Top 14 play-offs - and thus have relegated the importance of this match.
Read More...
ACC, qf: Tries from Rougerie and Murimurivalu send Clermont through
07 April 2011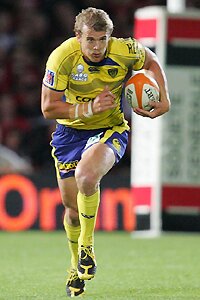 Comeback captain:
Aurélien Rougerie
Photo: Eoin Mundow
/ Cleva Media
La Rochelle 13 (6)
Clermont Auvergne 23 (13)
Clermont Auvergne kick-started a weekend of European action by winning 23-13 at fellow French side La Rochelle on Thursday night to progress to the semi-finals of the Amlin Challenge Cup.
Club captain and France international Aurélien Rougerie scored a first-half try on his comeback from suspension, and young Fijian Kini Murimurivalu grabbed the winner eight minutes from time after La Rochelle had fought back to level up at 13-13.
Murimurivalu, 21, has been in prolific form for Clermont's 'espoirs' but this was his first try for the senior team on only his fifth start.
Clermont will now go on to play the winners of Friday night's all-French clash between Stade Francais and Montpellier.
Read More...
ACC, qf preview: Last chance for Stade Francais to rescue their season
06 April 2011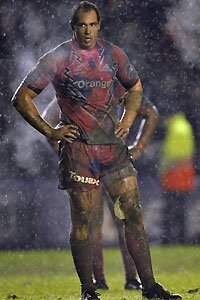 Natural-born leader:
Stade's Sergio Parisse
Photo: Michael Paler
French clubs fill five of the eight quarter-final berths in the Amlin Challenge Cup, but realistically only two of those harbour serious ambitions to lift the trophy - Stade Francais and Clermont Auvergne.
For Stade Francais winning this competition now offers their only route into next season's Heineken Cup after yet another disappointing league campaign in Top 14.
2010/11 ACC tables, fixtures & results
The capital under-achievers have no hope of reaching the Top 14 play-offs and thus must treat Friday's home game with Montpellier as their most important game of this season to date.
Home advantage undoubtedly boosts their chances - as does the fact Montpellier have opted to rest their major players in this competition - but their Mediterranean visitors have consistently played at a higher level than Stade this season, and have their recent 29-23 victory in the league (two weeks ago) to reflect on.
Read More...
ACC, r6: Wilkinson's Toulon hit Castres for six to secure quarter-final
24 January 2010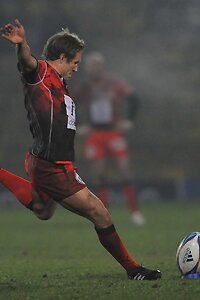 Six of the best:
Jonny Wilkinson
Photo: Michael Paler
Toulon ran in four first-half tries - and six in total - as they beat Castres 42-10 to secure their quarter-final berth in the Amlin Challenge Cup.
Castres full-back Thomas Bouquié kicked the visitors into an early lead with his second-minute penalty, but it was all Toulon after that with Mafi Kefu (2), Christian Loamanu and Sinoti Sinoti all crossing for tries before the half-time interval. England fly-half Jonny Wilkinson kicked all four conversions, sending Toulon into the break with a 28-3 lead.
That effectively secured Toulon's continued European progress as it guaranteed them an attacking bonus, and lifted them above Pool 3 rivals Saracens in the process.
Read More...
ACC, r6: Bayonne, Montauban, Montpellier and Racing-Métro all win
23 January 2010
| | | | |
| --- | --- | --- | --- |
| 21/01/10 |   |   |   |
| Racing-Métro | 19 |  Wasps | 17 |
| 22/01/10 |   |   |   |
| Montauban | 27 | SCA Albi | 20 |
| Montpellier | 8 | Worcester | 3 |
| Newcastle | 20 | Padova | 3 |
| Rugby Roma | 6 | Bayonne | 55 |
| Rugby Parma | 16 | Bucuresti Oaks | 9 |
| Rugby Rovigo | 8 | Saracens | 56 |
Montauban won their all-French Pool 5 encounter with SCA Albi, beating Top 14's basement club 27-20 in their final group match.
The hosts opened up a quick-fire 6-0 lead after two early penalties from Julien Audy, but then found themselves 6-17 down after half an hour following two converted tries and a penalty from Albi.
Read More...
ACC, r6: Wisniewski's last-gasp kick earns Racing 19-17 win over Wasps
22 January 2010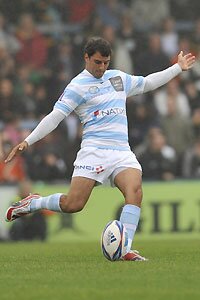 Winning kick:
Jonathan Wisniewski
Photo: Michael Paler
Jonathan Wisniewski kicked an injury-time penalty to hand Racing-Métro 92 a 19-17 home win against previously unbeaten London Wasps in Thursday's Pool 4 encounter.
Racing were playing for pride after losing three of their previous five matches in the Amlin Challenge Cup, but there last-gasp win could have serious implications for Wasps, who were looking for a sixth straight win to seal a home quarter-final berth.
Wisniewski had opened the night's scoring with a third-minute penalty, but the Guinness Premiership side recovered to lead 9-10 at the interval thanks to a Tom Varndell try and five points from the boot of fly-half Danny Cipriani.
Amlin Challenge Cup - Pool results and tables
Read More...
ACC, r6 preview: Toulon and Bourgoin fly the French flag in Amlin Challenge
21 January 2010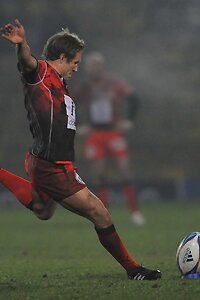 Key player: Toulon's
Jonny Wilkinson
Photo: Michael Paler
Toulon and Bourgoin will be out to fly the Top 14 flag this weekend as both teams seek to secure their quarter-final berths in this season's Amlin Challenge Cup.
Pool 3 leaders Toulon remain in prime position despite losing last weekend away to Saracens, and will host fellow French side Castres at the Stade Félix Mayol. Bourgoin, last season's runners-up, are also well placed in Pool 1, level on points with group leaders Leeds Carnegie - who they travel to take on in a winner-takes-all scenario.
Amlin Challenge Cup - Pool results and tables
Toulon's path is straightforward if they want to make their first European quarter-final appearance for 15 years - beat Castres, and score four tries in the process to secure the attacking bonus. If they can do that then a place in the last eight is theirs, regardless of how Saracens fare away to Rugby Rovigo.
Read More...
ACC, r5: Bayonne beat Racing for rare win; Toulon and Bourgoin eye quarter-final
17 January 2010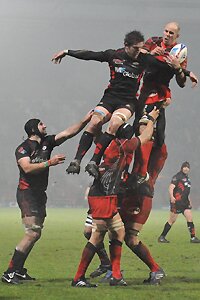 Up for the cup:
Saracens and Toulon
Photo: Michael Paler
Toulon may have slipped to a 28-9 defeat at Saracens on Thursday night, but they still top Pool 3 by a single point going into the last round of matches next weekend.
Together with Bourgoin - last year's runners-up - they remain the only two French sides with realistic hopes of making the quarter-finals.
Toulon's trip to the Guinness Premiership side was always likely to prove a tough challenge, but Toulon did at least manage to prevent Saracens from garnering the extra attacking bonus - something that could be crucial when the pool stages are completed.
Amlin Challenge Cup - Pool results and tables
Read More...
ACC, r5: Toulon still top despite defeat; Bourgoin ease to victory
15 January 2010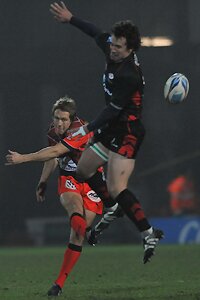 Jonny Wilkinson
attempts a drop-goal
Photo: Michael Paler
Toulon slipped to a 28-9 defeat at Saracens on Thursday night, but they still top Pool 3 by a single point going into the last round of matches next weekend.
A trip to the Guinness Premiership side was always likely to prove a tough challenge, but Toulon did at least manage to prevent Saracens from garnering the extra attacking bonus - something that could be crucial when the pool stages are completed.
Toulon now know they will go through to the quarter-final stages if they can get a bonus-point win at home to French rivals Castres, while Saracens can merely hope results go their way as they travel to Italian side Rugby Rovigo.
Read More..
ACC, r5 preview: Wilkinson to start for Toulon; Montpellier optimistic
14 January 2010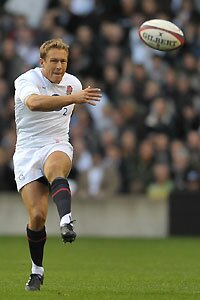 Back on English soil:
Toulon's Jonny Wilkinson
Photo: Michael Paler
England fly-half Jonny Wilkinson has been named in Toulon's starting XV for their crucial Amlin Challenge Cup match away to Saracens tonight (Thursday).
The 30-year-old is one of several British players featured in the squad, with former Saracens stalwart Kris Chesney also getting a start (in the second row). Wilkinson's former Newcastle and England colleague Tom May begins at inside centre, while ex-Munster prop Tim Ryan is on the bench.
Toulon won the French leg against Saracens 31-23 back in October and are currently top of Pool 3 with 18 points having recorded four victories from four. Saracens, who need to win to maintain their quarter-final hopes, are currently second with 13 points. 
Amlin Challenge Cup - Pool results and tables
Read More...
ACC, r4: Toulon maintain 100% record to set up Saracens showdown
21 December 2009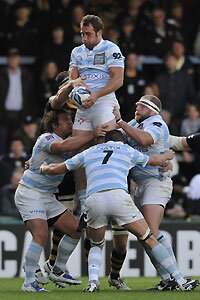 On the up:
Racing-Métro 92
Photo: Michael Paler
Bourgoin 31 Rugby Parma 10
Bayonne 3 London Wasps 12
Connacht 19 Worcester 7
Montauban 24 Newcastle 19
Parma 3 Racing-Métro 53
Madrid 6 Montpellier 42
Saracens 18 Castres 14
Rovigo 7 Toulon 30
SCA Albi 38 Padova 16
Toulon eased to a 30-7 away win at Rugby Rovigo on Sunday to maintain their 100% record in this year's Amlin Challenge Trophy.
Philippe Saint-André again opted to rest a host of first-team regulars, but his buoyant Top 14 outfit still proved too strong for the Italians as they ran in four tries to secure a bonus-point victory.
The result lifted them five points clear of second placed Saracens in Pool 3, with the two sides due to meet at Vicarage Road in the next round of matches in January. A win there would guarantee Toulon a quarter-final slot, and even a defeat would not be disastrous - such is their current advantage over the Guinness Premiership leaders, who edged past Castres 18-14 earlier in the weekend.
Read More...
ACC, r4: Montauban beat Newcastle to keep quarter-final hopes alive
19 December 2009
| | | | |
| --- | --- | --- | --- |
| ACC, r4 |   |   |   |
| Bourgoin | 31 | Rugby Parma | 10 |
| Bayonne | 3 | London Wasps | 12 |
| Connacht | 19 | Worcester | 7 |
| Montauban | 24 | Newcastle Falcons | 19 |
Montauban withstood a second-half fightback by Newcastle Falcons to record a 24-19 home win to keep alive their hopes of qualifying for the ACC quarter-finals.
The hosts surged 16-6 ahead by half-time at the Stade Sapiac, with Julien Audy's three penalties and a conversion adding to a 22nd-minute try by hooker Grégory Arganese.
Pool five leaders Newcastle Falcons replied with two penalties from Jimmy Gopperth, with the Kiwi adding another just four minutes after the resumption to narrow the gap to seven points.
Montauban's response was immediate, with winger Adrien Figueiredo intercepting in his own 22 before haring away to touch down on 48 minutes and give the home side further breathing space in a game they knew they had to win.
Read More...
ACC, r4: London Wasps end Bayonne's Challenge, but Bourgoin keep hopes alive
18 December 2009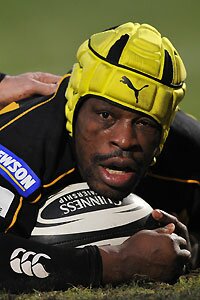 Mixed night:
 Serge Betsen
Photo: Michael Paler
| | | | |
| --- | --- | --- | --- |
| ACC, r4 |   |   |   |
| Bourgoin | 31 | Rugby Parma | 10 |
| Bayonne | 3 | London Wasps | 12 |
Bayonne's hopes of rescuing a troubled season with a European cup run were dashed by London Wasps on Thursday evening as the French side lost 3-12 at home to effectively end their interest in this year's Amlin Challenge Cup.
Wasps' win made it double joy for the London club - following last weekend's 22-18 home victory - and means they are now seven points clear in Pool 4 and clear favourites to claim a quarter-final berth.
Bayonne, meanwhile, must now re-focus all of their energies on Top 14 survival as they seek to make up for a woeful first half to the season. The Basques are currently 13th in the French league and in serious danger of being relegated to ProD2 if they don't halt their slide. They have now lost six of their last seven games - as well as six of their last seven league games - and the recent change of head coach (with Thierry Mentières taking over from Richard Dourthe - does not appear to have stopped the rot. 
Read More...
ACC, r4 preview: Bourgoin and Bayonne kick off crucial weekend of European club action
17 December 2009
| | | | |
| --- | --- | --- | --- |
| Thursday 17/12/09 |   |   |   |
| Bourgoin v Rugby Parma | Stade Pierre Antoine | Pool 1 | 19.30 |
| Bayonne v London Wasps | Stade Jean Dauger | Pool 4 | 20.45 |
| Friday 18/12/09 |   |   |   |
| Connacht Rugby v Worcester Warriors | The Sports Ground | Pool 2 | 19.00 |
| Montauban v Newcastle Falcons | Stade de Sapiac | Pool 5 | 20.30 |
| Saturday 19/12/09 |   |   |   |
| Rugby Roma v Racing-Métro 92 | Stadio Tre Fontane | Pool 4 | 14.30 |
| Rugby Rovigo v Toulon | Stadio Mario Battaglini | Pool 3 | 15.00 |
| Olympus Rugby XV Madrid v Montpellier | Ciuadad Universitaria | Pool 2 | 16.00 |
| SCA Albi v Petrarca Padova | Stade Municipal d'Albi | Pool 5 | 19.00 |
| Saracens v Castres Olympique | Vicarage Road | Pool 3 | 19.00 |
Round four of the Amlin Challenge Cup kicks off tonight with Bourgoin and Bayonne both in action as they seek to take another step closer to qualifying for the knockout stages.
Bourgoin - last year's runners-up - are currently level with Pool 1 leaders Leeds Carnegie, but will fancy taking over top spot with if they can secure a bonus-point home win against Rugby Parma, who they beat 14-9 in Italy last weekend.
Read More...
ACC, r3: Saracens win at Castres, but Toulon still top after routing Rovigo
12 December 2009
| | | | |
| --- | --- | --- | --- |
| Thursday 10/12/09 |   |   |   |
| Newcastle Falcons | 17 | Montauban | 6 |
| Friday 11/12/09 |   |   |   |
| Castres | 9 | Saracens | 23 |
| Toulon | 73 | Rugby Rovigo | 3 |
| Montpellier | 57 | Olympus Madrid | 24 |
Guinness Premiership leaders Saracens fought back from 9-3 down at half-time to beat their French counterparts Castres 9-23 at the Stade Pierre Antoine on Friday night.
The result effectively ends Castres' involvement in this season's Amlin Challenge Cup - having already lost at home to Toulon as well - but it keeps Saracens' hopes alive in their quest for a quarter-final berth.
Second-half tries from replacements Andy Saull and Schalk Brits sealed the win, with fly-half Glen Jackson kicking both conversions, as well as two penalties and a drop-goal. The victory was just reward for a strong second-half performance from the English outfit after Castres? bullish pack had threatened to put the game beyond reach in the opening period.
Read More...
ACC preview: Battle of the top guns as Castres play host to Saracens in pool three shootout
10 December 2009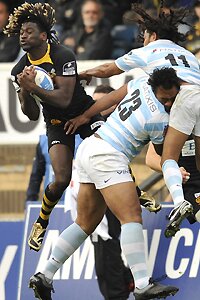 Up fro grabs:
Euro glory
Photo: Michael Paler
European action returns tonight (Thursday) with Montauban travelling to the Newcastle Falcons in the opening game of the Amlin Challenge Cup's round three.
Eight French teams are in action throughout the weekend, with Friday night's clash between Castres and Saracens - the respective leaders of Top 14 and the Guinness Premiership - perhaps the most intriguing.
Amlin Challenge Cup - Pool results and tables
Elsewhere, Pool 3 leaders Toulon will be hoping to continue their impressive start with a home win against Rugby Rovigo, while Bourgoin - last season's runners-up - travel to Rugby Parma to take on another Italian side. In-form Racing-Métro 92 also face Italian opposition - in the shape of Rugby Roma - while Montpellier host Spanish side Olympus Rugby XV Madrid.
Struggling Bayonne, meanwhile, are away to English heavyweights London Wasps at the beginning of a fortnight that make or break the Basque side's season.
Read More...
ACC, r2: "I'm just enjoying myself," says Toulon match-winner Jonny Wilkinson
15 October 2009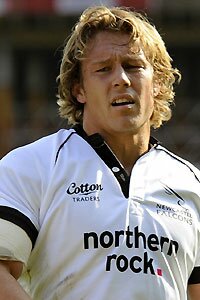 Impressive haul:
Jonny Wilkinson
Photo: Michael Paler
Toulon 31 (18)
Saracens 23 (9)
Two first-half tries in four minutes from Fijian centre Gabriele Lovobalavu set Toulon on their way to a convincing 31-23 win against Saracens in Pool 3.
Philippe Saint-André's team proved too strong for the unbeaten Guinness Premiership leaders, with England internationals Jonny Wilkinson and Tom May also starring for the home side.
Wilkinson kicked 16 of his team's points - through four penalties and two conversions, while May capped a good game at inside centre with a 42nd-minute try - his first for the club.
Read More...
ACC - Steyn adds to Racing's injuries; Wilkinson set for Saracens showdown
13 October 2009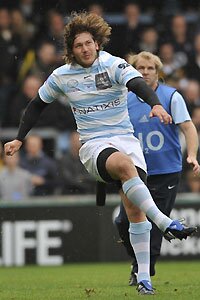 Injury concern:
Francois Steyn
Photo: Michael Paler
Racing-Métro 92?s injury problems increased at the weekend as recent Springbok recruit Francois Steyn was forced to leave the field during their 18-13 defeat at London Wasps.
The Paris side is already without the services of French internationals Sébastien Chabal and Lionel Nallet, as well as Italian prop Andrea Lo Cicero.
The news concerning Steyn was that he suffered a strained ankle and is now likely to miss Saturday?s home game with Bayonne in Pool 4.
Toulon?s Sonny Bill Williams could make his first appearance of the season in their home clash with Saracens on Thursday. The former rugby league star has been sidelined to date with a fractured fibula, but has been back in training for some weeks now and is being earmarked for his comeback in the Amlin Challenge Cup match.
Read More...
ACC, r1 review: Montpellier, Montauban and Toulon win away as Top 14 clubs flourish
10 October 2009
Thursday 08/10/09
Worcester Warriors 17
Montpellier
22 (Pool 2)
Friday 09/10/09
Castres 17 Toulon 33 (Pool 3)
Bayonne 61 Roma 3 (Pool 4)
Bourgoin 29 Leeds Carnegie 19 (Pool 1)
SCA Albi 7 Montauban 17 (Pool 5)
Sunday 11/10/09
London Wasps v Racing-Métro 92 (Pool 4, 15.00)
Montpellier, Toulon and Montauban all recorded crucial away victories as French teams flourished in the opening round of Amlin Challenge Cup matches. There were also home wins for Bayonne and Bourgoin ? last year?s runners-up ? as European competition returned to the calendar.
Indeed, of France?s seven representatives to have played so far ? Racing-Métro 92 are away to London Wasps on Sunday ? only two suffered defeats, and both of those were in all Top 14 clashes as SCA Albi went down to Montauban and Castres crashed to Toulon.
Read More...
ACC, r1 preview: Opportunity knocks as French clubs rotate playing squads
08 October 2009
Thursday 08/10/09
Worcester Warriors v
Montpellier
(Pool 2, 19.45)
Friday 09/10/09
Castres v Toulon (Pool 3, 19.00)
Bayonne v Roma (Pool 4, 19.30)
Bourgoin v Leeds Carnegie (Pool 1, 19.30)
SCA Albi v Montauban (Pool 5, 20.00)
Sunday 11/10/09
London Wasps v Racing-Métro 92 (Pool 4, 15.00)
The Heineken Cup will always, and quite rightly, take precedence over the revamped Amlin Challenge Cup - formerly the European Challenge Cup - but this year's competition could still prove fascinating none-the-less.
With the likes of Toulon and Racing-Métro 92 keen to impress, as well as high-flying Castres and under-achieving Bayonne, it could also prove a route to salvation for several of France's Top 14 clubs.
Read More...
Joe (El Abd) Blogs: 'I keep telling them Rovigo is not Rome, but they're still excited'
By Joe El Abd, 07 October 2009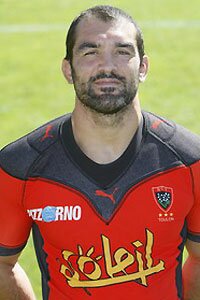 'I have some great memories
in Europe' - Joe El-Abd
© RCN Toulon
Toulon flanker, and FRC columnist, Joe El Abd this week reflects on the differing challenges of playing in Europe as France's Top 14 takes a two-week break for the Heineken Cup and Challenge Cup.
This week sees a break in the Top 14 for European competition. For a player I always think there is something special about playing in Europe and for me it?s going to be especially exciting to experience it this season from a French perspective.
We are in the Challenge Cup this year and face a group containing Saracens, Rovigo and Castres. With both Saracens and Castres flying high at the moment it looks like it is going to be a tough group to be involved in. But while Sarries and Castres and going to be really hard games it?s Rovigo that some of our new South Africans are looking forward to playing against the most as it will be their first trip to Italy.
Read More...
ECC final preview: Relaxed Bourgoin up for the Challenge as Brive and Wasps look on
22 May 2009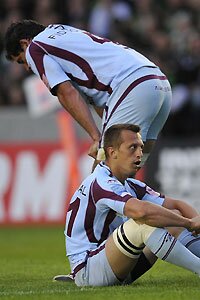 The pain of defeat:
Bourgoin players
Photo: Michael Paler
Bourgoin take on Northampton Saints at the Twickenham Stoop tonight with the tantalising carrot of a Heineken Cup place at stake for the winners.
Victory in the European Challenge Cup final will be huge reward for either team with the Saints seeking to cap their first season back in the Guinness Premiership, while Bourgoin could end a traumatic and trying campaign with silverware and an unexpected bonus.
But it?s not just these two sides which are hanging on the result ? with former Heineken Cup winners London Wasps and Brive both waiting to find out their own future calling. Victory for Northampton would send Brive into next year?s Heineken Cup (at Wasps? expense), while a win for Bourgoin would send Wasps? through (at Brive?s expense).
Read More...
ECC: Bourgoin's final venue switched to London after ERC backs down
07 May 2009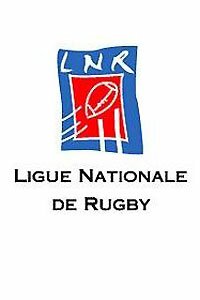 The final of the European Challenge Cup has been moved to the Twickenham Stoop after ERC - the competition's organsiers - backed down following vociferous complaints from French side Bourgoin.
The original plan was for the match to take place on the evening of Friday May 22 at Gloucester's Kingsholm ground, but Bourgoin said this was unacceptable - both in terms of the venue and the timing.
European Challenge Cup - Pool results and tables
Bourgoin's case was (successfully) backed by the Ligue National de Rugby (LNR), which claimed it had not been sufficiently consulted on the final venue, as previously claimed by the ERC.
Read More...
ECC: Revol laments 'scandalous' final decision and denies LNR was consulted
06 May 2009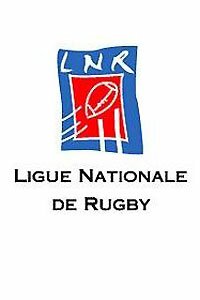 The ongoing row over the siting of the European Challenge Cup final has taken a further twist following forthright comments from Pierre-Yves Revol, president of France's Ligue Nationale de Rugby (LNR).
Revol reacted angrily to the way that Bourgoin's request for a change of final (away from Gloucester's Kingsholm) was dismissed by Jean-Pierre Lux, the president of ERC - the organising body for European competition.
Lux, a Frenchman, turned down Bourgoin's appeal on Tuesday and stated that the LNR had been fully consulted on possible final venues, even being asked in January to propose a potential host ground.
Read More...
News: Irate Bourgoin demand EEC final venue switch; Injured Racing target Steyn out for weeks
05 May 2009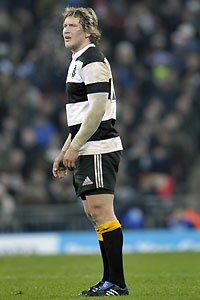 Francois Steyn:
Out for weeks
Photo: Michael Paler
Top 14 side Bourgoin are demanding a change of venue after Gloucester's Kingsholm was chosen to host their European Challenge Cup final clash with Northampton Saints.
The irate French club are also angry that the final has been scheduled for a Friday - rather than Saturday - leading to potential travel chaos for their fans, who would have to take a ay of work and brave the westbound motorway system at peak hours.
Bourgoin also argued that France should host the final as it had been held in England for the past eight seasons.
"Our disappointment is clearly immense," said a club statement. "The final will take place less than a week after a decisive [Top 14] match against Brive. Our supporters are forced to make a long, complex and costly trip on a Friday.
Read More...
ECC: Bourgoin Parra-glide into final after 22-11 home win against Worcester Warriors
02 May 2009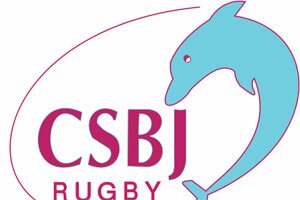 Bourgoin 22 (3) Worcester Warriors 11 (6)
Top 14 strugglers Bourgoin fought back from a 6-3 half-time deficit to overcome Worcester Warriors 22-11 in the semi-final of the European Challenge Cup.
The French side will now face Northampton Saints in the final, with a potentially lucrative Heineken Cup slot up for grabs for the winners. Bourgoin would have to ensure Top 14 survival to take up that option, but confidence should be sky high now after yet another impressive European performance.
Bourgoin, who overcame London Irish in the quarter-finals, owed their success to a powerful second-half display, during which France scrum-half Morgan Parra featured prominently.
The departing star - he has signed to join Clermont Auvergne in the summer - ensured a high profile send-off as he four crucial penalties, including three in a 20-minute purple patch after after the interval.
Read More...
Bourgoin target Heineken refreshment; Want-away Dupuy starts for Leicester Tigers
May 01 2009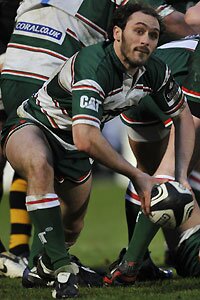 Tiger beats Lion:
Julien Dupuy starts
Photo: Michael Paler
Bourgoin take on Worcester Warriors at home on Saturday as they bid to keep the French flag flying in Europe this season.
Their European Challenge Cup semi-final may be in the lesser of the weekend?s two European competitions, but victory in the tournament would guarantee the Top 14 strugglers a Heineken Cup slot for next season ? provided they avoid domestic relegation.
It is a tricky situation, and has required some delicate balancing of late in terms of team preparation an selection. Last weekend they rested a whole host of players and yet emerged with a valuable (and surprising) bonus point from their 13-6 defeat at Stade Toulousain.
Saturday?s line-up should thus be fresh, and they also have the psychological edge having already beaten Worcester 29-14 at the Stade Pierre Rajon back in December.
Read More...
ECC: Oh brother! Bourgoin hang on for shock win against London Irish
09 April 2009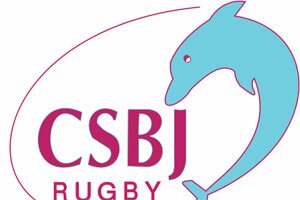 London Irish 30 (12) Bourgoin 32 (9)
Top 14 strugglers Bourgoin kept their dreams of Heineken Cup qualification alive with a stunning 32-30 away win at London Irish in the European Challenge Cup.
The French side held on during a nerve-wracking finale to record a famous quarter-final victory against the Exiles, who had gone into the match as top seeds and on the back of a scoring bonanza during the pool stages.
European Challenge Cup - Pool results and tables
But Bourgoin belied their lowly league status and played with renewed confidence brought on by the recent back-to-back wins (over Montpellier and Dax) which have virtually secured their Top 14 status.
Read More...
European Challenge Cup preview: Brive and Bourgoin all set for quarter-final ties
09 April 2009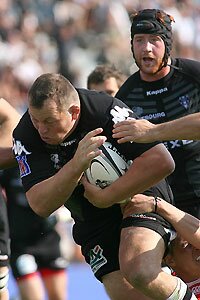 Up for the Challenge:
Brive's Steve Thompson
© Diarmid Courreges
Four days of European club action gets underway tonight with Top 14's Bourgoin playing in the opening quarter-final of the European Challenge Cup.
Bourgoin are one of two French clubs in the last eight of the EEC, with Brive travelling to Worcester Warriors on Saturday as the league's other representatives.
For Brive it presents a genuine shot at European glory, but Bourgoin face a far tougher task as they visit London Irish - the number one seeds - in tonight's clash at the Madejski Stadium.
European Challenge Cup - Pool results and tables
But pre-match status often goes out of the window in knock-out competition and Morgan Parra and team-mates will be hoping to pull off a shock win as they travel to play the team currently standing third in the Guinness Premiership.
Read More...
European Challenge Cup: Brive easy - Top 14 side progress to quarter-final
23 January 2009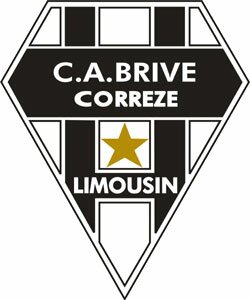 Brive 29 (10) Overmach Rugby Parma 13 (6)
Three tries in 15 second-half minutes ensured Brive dispatched Overmach Rugby Parma and secured the necessary bonus point to guarantee a quarter-final tie in the European Challenge Cup.
Their 29-13 win means Brive will finish top of Pool 4 whatever results follow over the weekend, but the French side didn?t have it all their own way on a cold and wet night at the Stade Amédée Domenech.
Indeed, the home side were 6-0 down within 10 minutes as former Glasgow player Barry Irving kicked the Italians into an early lead. Memories of Brive?s 34-29 away defeat lingered as the visitors threw everything they had into upsetting the Top 14 side, but slowly the hosts managed to regain control and exert some pressure of their own.
Read More...
European Challenge Cup, round six preview: Brive seek quarterfinal berth
22 January 2009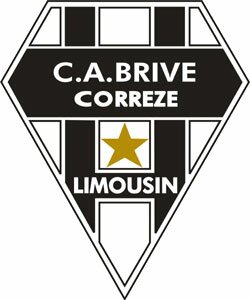 Brive are hoping to secure their quarter-final berth when they entertain Italian club Overmach Parma Rugby in the European Challenge Cup.
The in-form Top 14 side have targeted success in this competition from the start of the season and go into tonight?s game on the back of an impressive recent run that has seen them win eight of their last nine games in all competitions.
Another victory this evening would ensure their progress through to the last eight, as well as help erase the memories of their 34-29 away defeat to Parma back in October.
Furthermore, it could take many of the club?s British players a step closer to facing their previous employers, with Steve Thompson and Ben Cohen among a group of ex-Northampton Saints now with Brive.
Read More...
20 October 2008

French misery continued in the European Challenge Cup with only two out of seven sides victorious on the second weekend ? mirroring the success rate of the opening round- and one of those was from an all Top14 clash between Mont-de-Marsan and Bayonne.
Bayonne won that one 26-8, but there were heavy defeats for Montpellier and Toulon (again), with only Brive securing a win against foreign opposition with their 36-22 victory over Newcastle Falcons.
Brive?s ex-Tigers fly-half Andy Goode racked up 21 points as Les Correziens got their show back on track in Pool 4 (see report), but Montpellier saw red as they were thrashed 51-7 by Northampton Saints in Pool 2.
Captain Julien Tomas and Fabien Rofes were both sent off as the English side, which dispatched Toulon 56-3 last week, ran in six tries as they breached half a century of points again.
Montpellier rested a number of first team regulars and paid the price at Franklin Gardens with the Guinness Premiership side opening the scoring when Scott Gray went over inside the first minute.
European Challenge Cup - Round 2 Preview
17 October 2008

Only two French clubs were victorious on a dismal opening weekend in the European Challenge Cup but Brive?s Thursday night win against Newcastle Falcons (36-22) should have set the tone for a more successful outing this time around.
Montpellier?s away trip to Northampton Saints looks the pick of the games but there will also be a keen focus on struggling Toulon as they travel to Bristol. Coach Tana Umaga was widely slated for picking an under strength team for last week?s home rout by Northampton and another poor showing would continue to weaken his position.
Somewhat predictably he has recalled ex-All-Black Jerry Collins to a much stronger XV, but the damage may already have been done.

Mont-de-Marsan v Bayonne, Pool 5, Stade Guy Boniface (19.00, 17/10/08)
Top 14?s basement club Mont-de-Marsan entertain a strong-looking Bayonne tonight with Remy Martin returning to captain the visitors after sitting out last week?s surprising home defeat by Viadana. Les Montois are on a recovery mission, however unlikely, after they were thrashed 53-3 away to Saracens. Still, this being an all-French domestic affair local pride will very much be on the table.
Verdict: Bayonne win.
Read More...
Brive too Goode for Newcastle
16 October 2008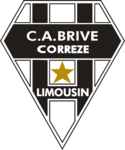 Brive (13) 36 v Newcastle Falcons (5) 22, Pool 4

England discard Andy Goode racked up 21 points as he steered Brive to a crucial 36-22 home win against Newcastle Falcons in Pool 4 of the European Challenge Cup.
The ex-Leicester Tigers fly-half continued his impressive recent form by kicking five penalties, three conversions and setting up the opening try as the Top 14 side bounced back from defeat in Italy last week.
Les Correziens, who had scored 123 points in their last three games, got off to the perfect start against last year? semi-finalists when Goode?s subtle kick set up centre Ronnie Cooke for a second-minute try that calmed nerves. The English import added the conversion and a subsequent penalty to ease the home side 10 points clear, but Newcastle ? who won here last year - responded with a try of their own from Rory Clegg just before the half hour to reduce the lead.
Goode?s second penalty handed Brive a 13-5 half-time advantage, and he was on target with three more after the break to ensure the hosts stayed comfortably ahead.
Tim Visser did go over for Newcastle?s second try of the night with 20 minutes left, but Brive?s response was swift and clinical with Johan van Zyl and Jean-Baptiste Pejoine both scoring tries ? which Goode duly converted.
Their combined efforts made sure there was no way back for the Falcons despite Ollie Phillips? late score.
 
ECC: Brive looking to clip Falcons? wings
16 October 2008

Brive v Newcastle Falcons (Pool 4, 20.45, Stadium Municipal)

Brive have the chance to get their European campaign back on track when they entertain Newcastle Falcons tonight in round two of the European Challenge Cup.
The Top 14 side narrowly lost 34-29 away to Italian side Overmach Rugby Parma last week but at least have home advantage for tonight?s Pool 4 match against their Guinness Premiership rivals.
Newcastle, semi-finalists last year, opened up with a straightforward 63-0 trouncing of Spanish champions Cetransa El Salvador, but will know Brive present a different proposition entirely, especially at the Stadium Municipal.
The Falcons will be missing star player Jonny Wilkinson, linked with Toulon before his latest injury, but can at least call on fit again flanker Adam Balding following a two-week lay-off for a head injury.
The English side, who travelled to France a day early to give themselves added preparation, have also named winger John Rudd in their squad in place of the injured Danny Williams.

Read More...
European Challenge Cup review: Bourgoin and Montpellier fly the flag on a wretched weekend for Top 14 clubs
12 October 2008

Pool 1
Dax 12
Connacht 30
London Irish 78
Rugby Rovigo 3
Pool 2
Toulon 3
Northampton Saints 56
Montpellier 33
Bristol 15
Pool 3
Petrarca Padova 6
Worcester Warriors 55
Bucuresti Oaks 10
Bourgoin 21
Pool 4
Newcastle Falcons 63
El Salvador 0
Overmach Rugby Parma 34
Brive 29
Pool 5
Bayonne 10
Viadana 21
Saracens 53
Mont-de-Marsan 3
Bourgoin and Montpellier were France?s only winners on a miserable weekend for Top 14 clubs in the opening round of the European Challenge Cup.
Montpellier managed to beat Bristol 33-15 on Friday night and Bourgoin triumphed 21-10 away to Bucuresti Oaks on Sunday, but there were defeats for Toulon, Dax, Brive, Bayonne and Mont-de-Marsan as the French were humbled throughout Europe.
Toulon, Dax and Bayonne all lost at home, to English, Irish and Italian opposition respectively, with Brive and Mont-de-Marsan losing on their travels, to Italian, and English teams this time. It all adds up to a woeful weekend, with Toulon?s 56-3 home drubbing by Northampton on Friday night summing up a wretched set of European results.
Two tries in the opening 15 minutes set the tempo for a high-scoring affair between Parma and Brive on Sunday, with the Italians surging into an early 17-6 lead thanks to scores from Roberto Mariani and German Fontana.  Alessandro Chillon added a third shortly before the interval as Parma opened up a 25-9 advantage at the interval.
Brive, who rested a number of players, battled back in the second half thanks to tries from Johan van Zyl and Norman Ligairi, but Barry Irving?s three penalties ensured the hosts hung on for victory.
Read More...
ECC: Joy for Montpellier but Dax and Bayonne both lose at home
10 October 2008

Montpellier 33 Bristol 15 (Pool 2)
Dax 12 Connacht 30 (Pool 1)
Bayonne 10 Viadana 21 (Pool 5)

Montpellier got their European campaign off to a winning start, but home defeats for Dax and Bayonne made it a mixed night for Top 14 sides.
Montpellier eventually overpowered Bristol 33-15 after entertaining first-half which saw both sides score two tries apiece.
Lee Robinson and number eight Ian Grieve both scored for Bristol in the opening eight minutes, but Montpellier replied through Francois Trinh-Duc and flying winger Thierry Brana.
Argentine international Frederico Todeschini (18 points in total) was immaculate with his place kicks all night while scrum-half Justin Marshall was the lynchpin of much of Montpellier?s flowing rugby.
The home side?s superiority began to tell after the break and their incessant pressure inevitably brought further reward with Todeschini adding 10 more points to Pieter van Niekerk?s 70th-minute try, much to the delight of the 9,000 crowd.
Dax looked to be heading in the right direction when they led Connacht 12-7 at half-time, but the home side wilted after the interval and failed to score at all as the Irish added 23 unanswered points.
Read More...
European weekend: The stars come out to play
10 October 2008

The action may have already started, with Toulon?s abysmal capitulation to Northampton Saints (see report), but there are 13 more European matches involving French Top 14 sides this weekend, beginning with Montauban away to Munster tonight and concluding with Bourgoin away to Bucaresti Oaks on Sunday.
Different clubs tend to view the two competitions (Heineken Cup and European Challenge Cup) with different eyes, some deeming it the Holy Grail of achievement (such as Toulouse) whereas others merely see it as an opportunity to rest their star players in readiness for a return to Top 14 action (like Toulon).
The former route carries obvious risks ? in terms of injury and long-term burnout ? but the rewards are huge in being crowned Europe?s top club. The raised profile, additional revenue from television and ticket sales, and also in a club?s overall standing. Remember, Dan Carter chose to sign for Perpignan rather than Toulon because of the attraction of the Heineken Cup ? I bet he?s glad now after Toulon?s abysmal result last night.
Talking of which, the second approach ? to rest players ? is a more obvious one for clubs with smaller squads whose main objective this season is Top 14 survival. But does a 3-56 home thrashing really help that club at all? It must be questionable. Yes, youngsters have been blooded and stars rested, but such a resounding hammering cannot be good for morale whichever way you want to spin it. You only had to listen to the boos echoing around the Stade Felix Mayol to understand that.
So, we look ahead to 13 games this weekend, with a quick preview and prediction for each. I?ve managed to get 6/7 correct for the past two weeks but the European odyssey is harder to call due to the differing approaches of the clubs. Still, here goes.
Read More...
ECC: Shambolic Toulon humiliated by Northampton
by Joachim Silvestre 09 October 2008

Toulon (3) 3 Northampton (30) 56

An experimental Toulon side were humiliated at home by Northampton Saints, going down 3-56 with fly-half Stephen Myler scoring 21 points for the Guinness Premiership side.
It is a result that will increase the mounting pressure on coach Tana Umaga with the French side conceding seven tries in a shambolic and incoherent performance that will further undermine crumbling club confidence.
Umaga?s team selection reflected his preference for Top 14 survival, but Saints also rested Carlos Spencer, their mercurial Kiwi fly-half, only for his replacement Myler to steal the headlines.
The home side opened up in positive enough fashion with Sebastien Fauque, Toulon?s only player aged over 30, kicking a second minute penalty, but Northampton?s response was clinical with three tries in 22 minutes leaving the home side 3-30 down after half an hour.
Sean Lamont started the assault when he finished a cross-field attack for his third try of the season in the 10th minute, with Myler adding the conversion from the touchline.
The 24-year-old fly-half added a more straightforward 35m penalty two minutes later and the home crowd were silenced when Joe Ansbro touched down on the quarter hour.
Myler converted, inevitably, before rubbing further salt in the Toulon wounds by slotting over from the halfway line to take Saints 3-20 clear.
The youngster maintained his 100% success rate with yet another penalty as Toulon?s young side struggled for cohesion, and blood replacement Paul Diggin added Northampton?s third try just 30 seconds after coming on for Downey James.
Read More...
European Challenge Cup - Round One Preview
09 October 2008

The European Challenge Cup, the Heineken Cup?s little brother, kicks off tonight (Thursday) with Toulon hosting Northampton Saints at the Stade Felix Mayol.
Tana Umaga?s under-achieving Top 14 side will be looking for a moral-boosting victory against their Guinness Premiership opponents, although Toulon are expected to field a much changed line-up from the one which lost 37-12 at Perpignan on Saturday.
Northampton coach Jim Mallender said he was aware of Toulon?s travails so far this season but refused to underestimate his Top 14 opponents.
?It will be a massive occasion, so the challenge for us is to keep calm, stick to our game plan and put in plenty of hard work throughout the 80 minutes,? he said.
The Saints, who are currently ninth in the Guinness Premiership, will have to make do without the services of back row Neil Best after he was suspended for a massive 18 weeks.
The Irish international was cited for eye-gouging following Northampton?s game with Wasps and will miss all six ECC group matches.
Seven Top 14 sides are represented in this year?s ECC, a competition that has been dominated by English teams of late with Clermont?s 2007 triumph the only French victory in the past seven years.
Montpellier, Dax and Bayonne all have home games on Saturday ? against Bristol, Connacht and Viadana respectively ? with Brive, Mont-de-Marsan and Bourgoin all playing away games on Sunday ? against Overmach RP, Saracens and Bucuresti Oaks.
Read More...